Developing Digital Membership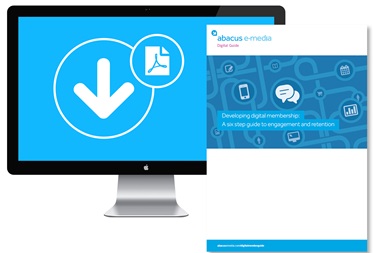 A recent survey of membership organisations found that only 24% have planned how to engage their digital audience over the next five years.
Organisations understand that data gathered on member behaviour can be extremely valuable but few have the capability to extract actionable insights from it. Similarly, many organisations are keen to invest in new digital tools and technologies, but aren't sure which solutions will best meet their current and evolving needs. Meanwhile, with digital channels offering so many new opportunities for member engagement, it can be hard to know which are most effective.
Check out our guide where we outline six tried and tested steps to digital success, based on more than 30 years' experience of supporting organisations with digital audience engagement.