Our solutions
At Abacus e-Media, we strive to deliver the best technical solution that meets our client's commercial requirements. Our client engagements vary from a typical web content management implementation to a complete digital platform encompassing Abacus software coupled with best-of-breed technologies.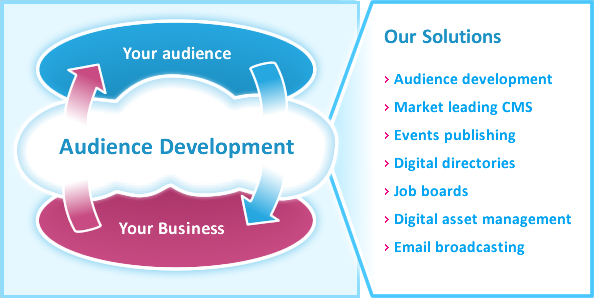 Our depth of experience and our specialist knowledge in this sector has enabled us to develop a unique CMS, designed and developed for journalists and publishers, to streamline the workflow and editorial process. Webvision v3 is now powering and empowering some of the biggest players in the media sector – Centaur, Emap, Ocean Media, Thomson Reuters, UBMi – to create truly flexible, feature-rich sites, with all the control of professional web design, optimisation and usability.
Integrated digital solutions – flexibility is a key driver for most where integration is concerned and we believe we offer our clients a real choice. We have developed a suite of complimentary products which integrate tightly with our core CMS platform – including email broadcasting, job boards and directories – or we can identify suitable 3rd party technologies to meet the specific requirements of a project, including enterprise search technologies, community and Web 2.0, or more traditional DTP workflow integration.
We have witnessed the speed of change over many years and understand the pressure on businesses to evolve and progress a successful digital strategy and we remain committed to this by advancing our core products each year – selecting proven, scalable technologies such as Microsoft .Net, SQL Server, XHTML and CSS and continually investing in R&D each year.
Browse this section of the site to find out more about our technology and our partners.