Property Week scoops Business Website 2012 at AOP Awards
Property Week made it a double last night, winning the Business Media Website at the AOP Awards, following on from last month's success at the PPA Awards ceremony.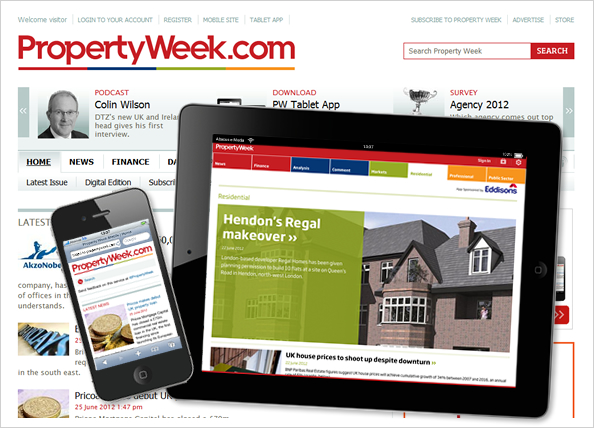 All digital aspects of the Property Week brand - web, mobile and now tablet - including the new metered paid access model, are designed and built by Abacus e-Media and powered by Webvision.
Abacus e-Media would also like to congratulate Media Briefing's Farmer's Guardian for winning the award for Cross-media project 2012, which showcases true innovation on a shoestring budget using Webvision CMS to create and promote a competition permitting users to upload video via Youtube and track commentary via the website on the participants performance.
For more information about Webvision CMS or to arrange a demo, please contact us on 020 7766 9810 or by email on info@abacusemedia.com.
Tweet