Lincolnshire County Council - 4 stars in SOCITM 2012
Congratulations to Lincolnshire County Council on achieving the highest SOCITM rating for its website www.lincolnshire.gov.uk. Only three other county councils achieved this rating in the 2012 SOCITM report.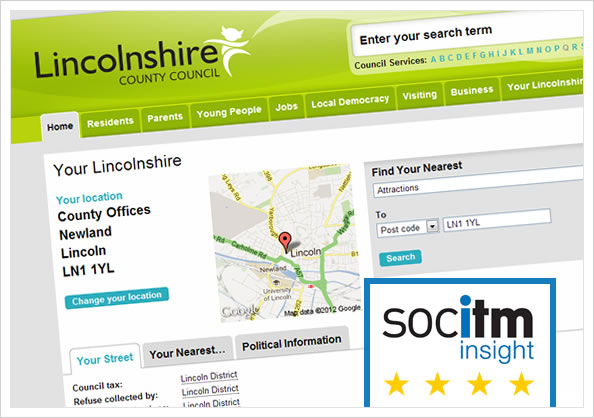 The site, designed and developed by Abacus e-Media and built on its Webstructure.NET content management system, has scored well, with testers successfully completing all seven tasks relevant to county councils. It achieved the highest possible overall reviewer rating of 'very good'.
The site was highlighted as one of the top 20 best practice examples.
"The layout of the section home pages features clear 'note' style panels with attractive images – good design values but without sacrificing clarity. On the right of every section there is a 'top tasks' mini-selection for that area: this is best practice, but all too few sites implement it…

"…it was one of the best this year for its clarity, usability, and focus on top tasks, helping people and allowing people to find help and ask for help. These should be the guiding lights for all council websites; they should be, but they aren't yet. Well done to Lincolnshire for leading the way."

SOCITM Better Connected 2012 Report
That's not all…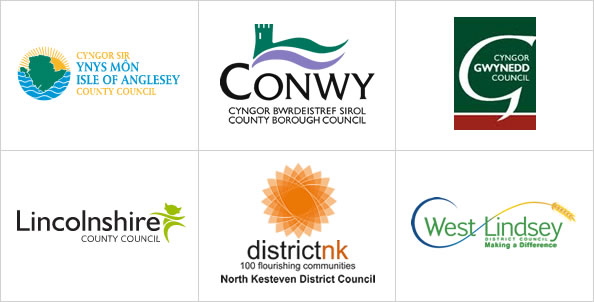 Other Webstructure.NET clients who scored well include Isle Anglesey County Council, moving up from two stars to three; North Kesteven District Council, gaining an extra star to take them to three and West Lindsey District Council who move from a two to a three star rating.
Conwy CBC and Gywnedd CC also moved from two to three stars. Both these websites are running on Abacus software.
Well done to all the teams who have worked so hard to ensure the content on their sites is accurate, up-to-date and easy to read.