Aspermont Media
We have worked with Aspermont for around 5 years, providing professional fulfillment services.
Aspermont's titles include Mining Journal, Trenchless World, and GeoDrilling International. The B2B publisher adopted the ADvance platform in 2013 to manage both their traditional and corporate subscriptions services.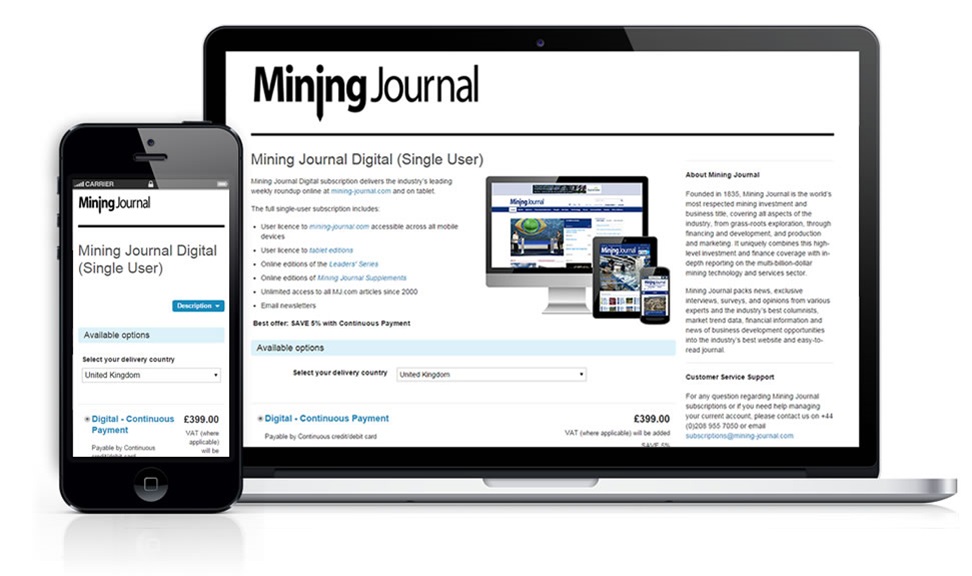 mining journal
In April 2014, Aspermont carried out a rigorous people, process, and technology review of the company's subscription operation, which resulted in a completely new approach.
The success of the ADvance platform with Aspermont's UK titles led to the platform being rolled out for their publications in Australia and Brazil, and received a Highly Commended honour for Best Use of Technology at the PPA Digital Awards 2015 for the impressive results it has achieved for the subscriptions team at Aspermont Media.
Abacus continues to provide Aspermont with professional bureau services for customer services and fulfilment.