Centaur Media
We have been working with Centaur since the turn of the millennium and have developed a longstanding partnership.
During this period we have helped Centaur build their digital publishing business on the Webvision and ADvance platforms, launching over 20 websites for industry-leading and iconic brands such as The Lawyer, Marketing Week, Money Marketing and The Engineer. Other key technologies include Source, our innovative lead generation module, which provides Centaur with an online marketplace that fuses together company data, content marketing and editorial journalism. Econsultancy recently joined onto the platform in the summer of 2018.
ADvance is now embedded into the day to day operations of Centaur, streamlining subscription management and supporting the targeting of display and native advertising. The platform has been integrated with their websites running on WordPress CMS and is working well.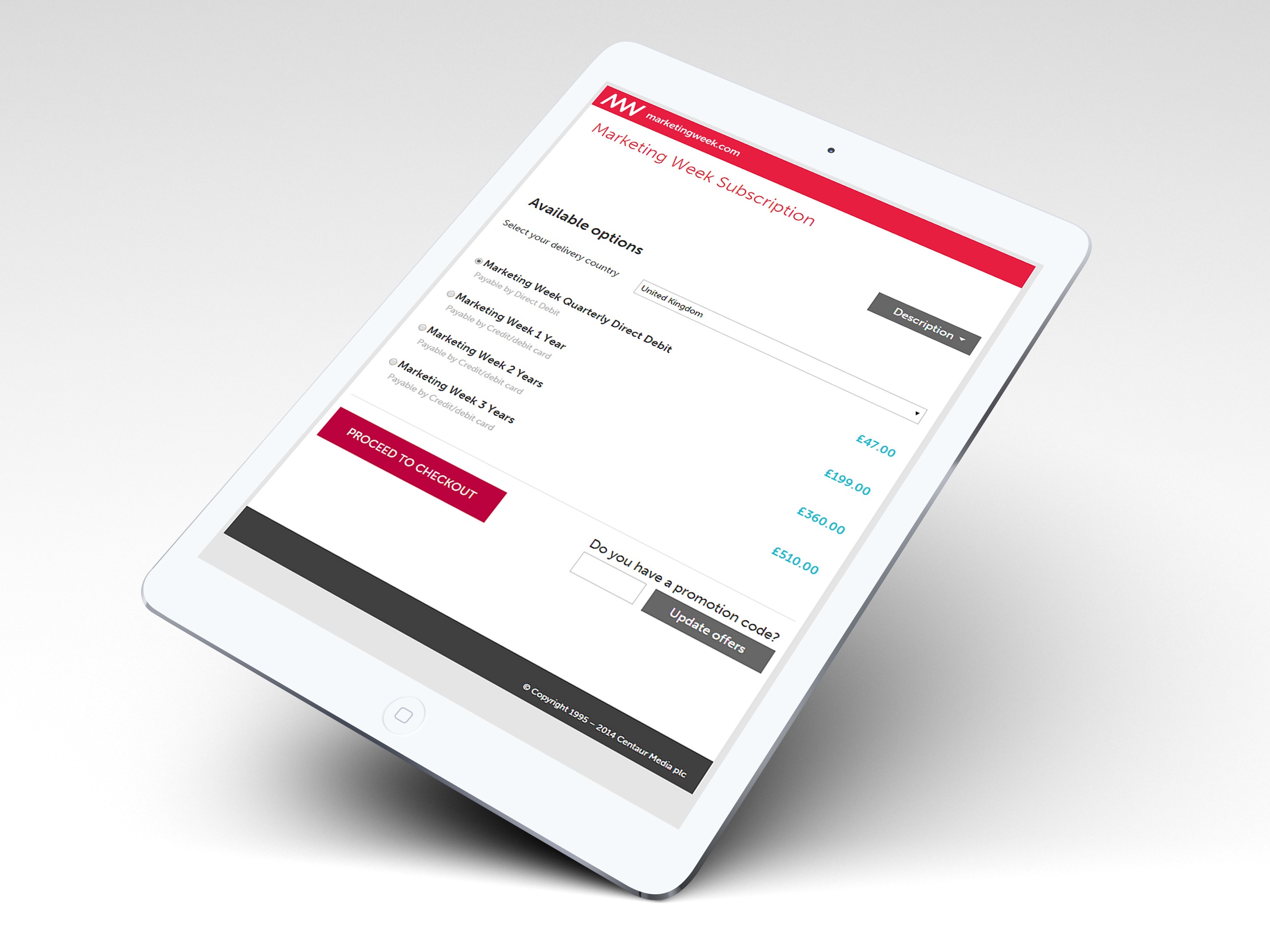 marketingweek