CMS and Digital Content Delivery
Offer multichannel content delivery and a personalised user experience
Audience engagement and content marketing must always be underpinned by a strong content creation and delivery platform, and ideally one that can deliver the right content to the right customer or prospect at the right time.
Webvision is our flagship CMS, developed to serve the digital needs of publishers and member bodies. The platform is available as a cloud-based customer experience platform comprising a professional mobile-friendly website, an enterprise-class CMS and a market-leading audience engagement database - or as an enterprise model for more bespoke or complex publishing operations. It is a true multichannel publishing platform that sits at the heart of your digital infrastructure, driving content and engagement through all channels – desktop, mobile, tablet and print.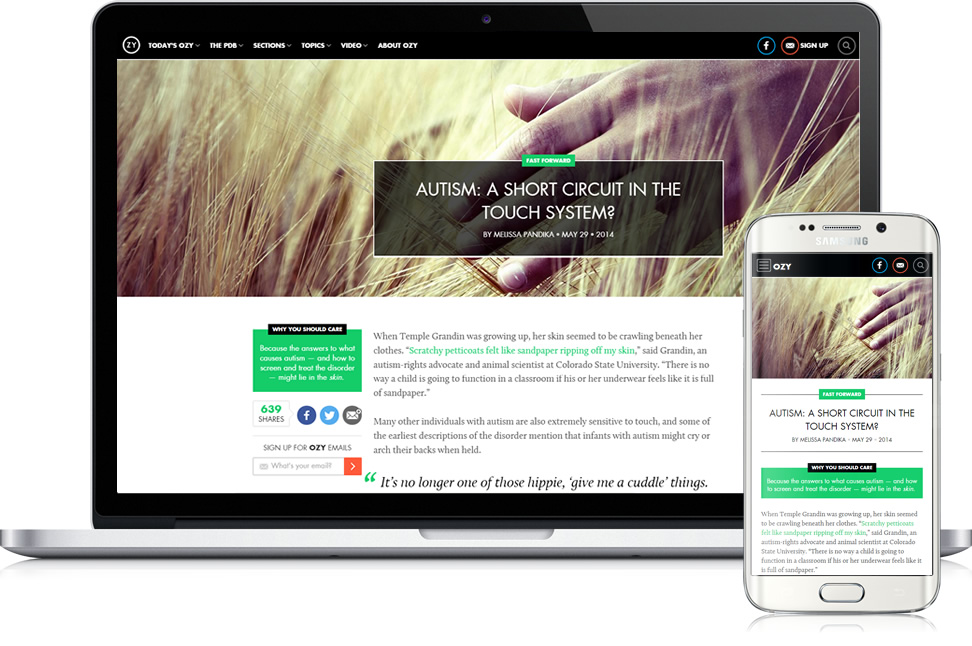 Ozy article page responsive layouts
Return on Investment
Reduce operational costs– Realise technology and marketing cost savings by investing in a technology that saves on programming costs, and combines audience segmentation and content delivery capabilities, unlike expensive marketing automation platforms that only deliver part of the solution.
Increase revenue– Convert segmented audience data into new digital revenue streams from paid content, native advertising and content marketing
Increase profit– Enjoy improved yields from digital content delivery and higher advertising and sponsorship premiums
Webvision gives you unprecedented control over content creation and delivery, and that's why industry leading publishers and member bodies such as EMAP, Thomson Reuters, Royal Pharmaceutical Society and The Law Society are all currently using the enterprise version of the platform.
This unique solution is the product of our extensive experience and specialist knowledge of the industry. It simplifies the production process and gives editors and marketers the control and flexibility needed to keep pace with the continuously changing digital world. It was developed with modern audiences in mind and it enables users to offer their audience a highly personalised, intuitive experience.
By combining our CMS and audience engagement capabilities, you can segment your total audience (registered web users, members and subscribers), and identify groups of people with common characteristics (job function, subscription status, country of origin, where they live, etc.). Then you can deliver relevant content and messaging, including native advertising, that creates a truly personalised user experience. And because you're in control of creating and curating great content – whether that's high quality news and opinions, data and analysis, or content marketing and native advertising – you control the customer experience and access.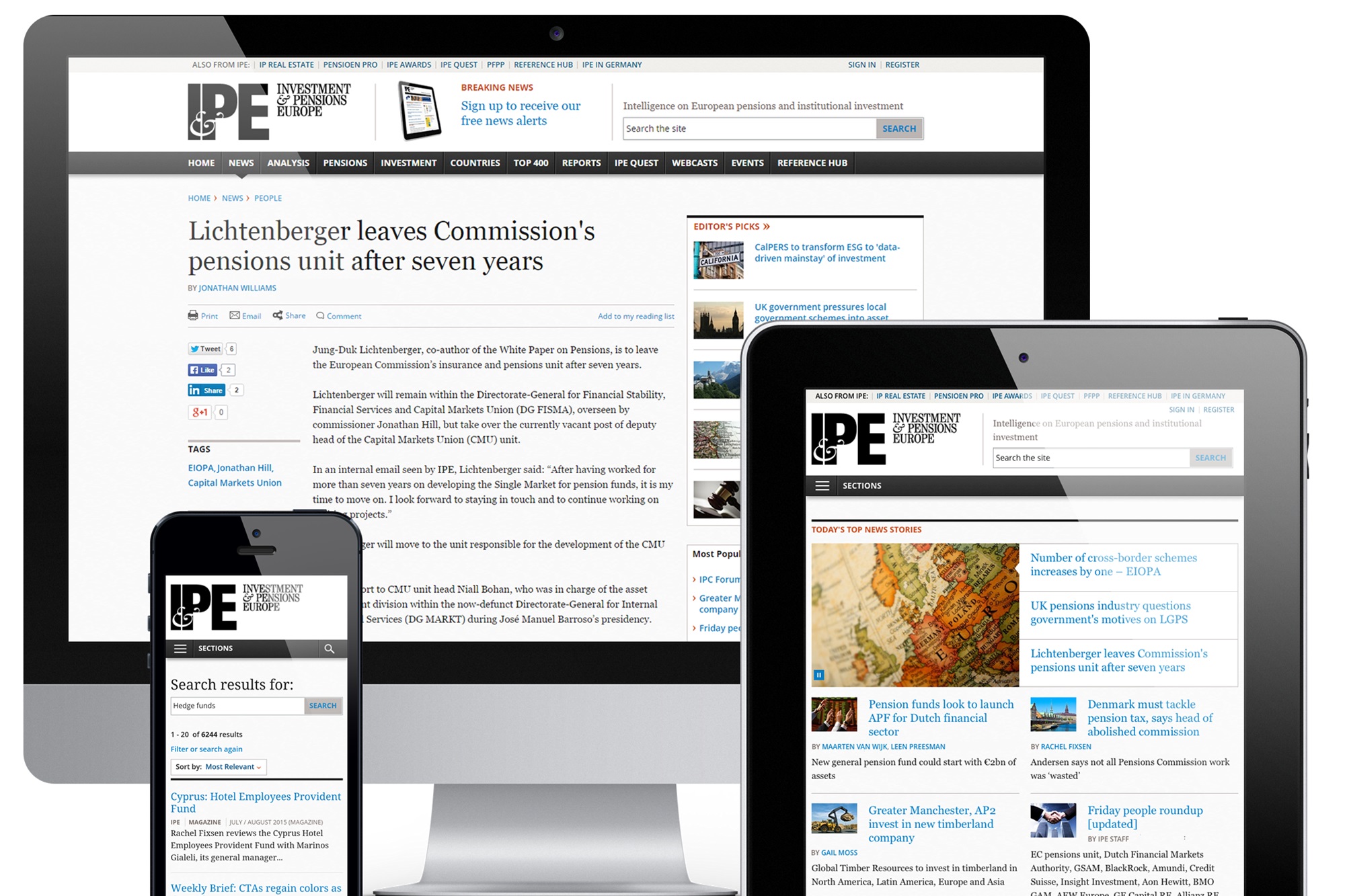 ipe responsive
Key Benefits
Audience engagement – Deliver more relevance, increase dwell time, repeat visits and reduce bounce rates by matching great content with highly engaged users
Personalised user experience – Segment and target users with relevant content, advertising and marketing messages, throughout the user journey
Digital content delivery – Take control of content management and intelligent digital content delivery with the most flexible and editorially driven CMS platform or through standard APIs
Responsive web design– Create truly immersive and engaging web user experiences that adapt to any device or platform
With our inbuilt content delivery tools, you can personalise components, pages, or whole sections of your website, to deliver a tailored user experience to your segmented audience. You can target based on practically any data that is collected such as user demographics, content entitlement, transactional history, and web usage patterns. That's powerful. And because we are expert in responsive web design, our technology takes care of removing the barriers and hurdles that so often litter the user journey, ensuring that any piece of content or webpage adapts and responds beautifully to the device, platform or screen size attempting to view it.
Our technology's tools let you develop a rich understanding of your audience (customers and members) and easily segment the data, meaning you can target these people with content, advertising and marketing messages throughout the user journey. That means if you have a paid content model, you can identify segments of your audience that match specific subject areas and, using the identity and access management capabilities, deliver new and niche digital subscription services. And because we can help increase engagement levels, your advertisers and sponsors will be willing to pay a premium to reach a higher value qualified audience.