William Reed Business Media
William Reed upgraded their three sites to the Webvision Cloud platform in early 2019 to continue to grow and develop their digital business.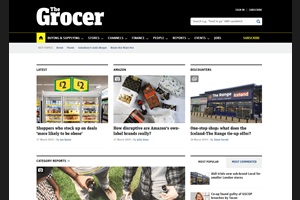 The upgrade to Webvision Cloud provides William Reed with the benefits of being on a fully managed SaaS platform that is continuously updated with new features and functionalities. This gives their staff full control of the audience engagement, monetisation, and the production process, providing them with the tools to extend their business capabilities.
We've been working with William Reed Business Media since 2011, during which we have helped WRBM move from a traditional subscription model to a sophisticated membership model which provides different bundles of information to their customers including web and mobile, high-value digital reports and data services, delivered via the Webvision platform.