Single Customer View
Maintain all available accurate and up-to-date information on every customer in one place
The need for a 'Single Customer View' reflects the fact that you probably interact with any one customer or corporate client in a number of different ways. Your customers may register for newsletters, subscribe to magazines and digital products, view sections of your web site or attend your events, but you need to understand all of these touch points and transactions in combination when engaging with them.
The importance of freeing client data from its different silos will be clear to your marketing team, enabling segmentation and offering more effective ways to monetise the audience, but it also matters for, DPA (data protection) and gives your customer support staff a more complete picture.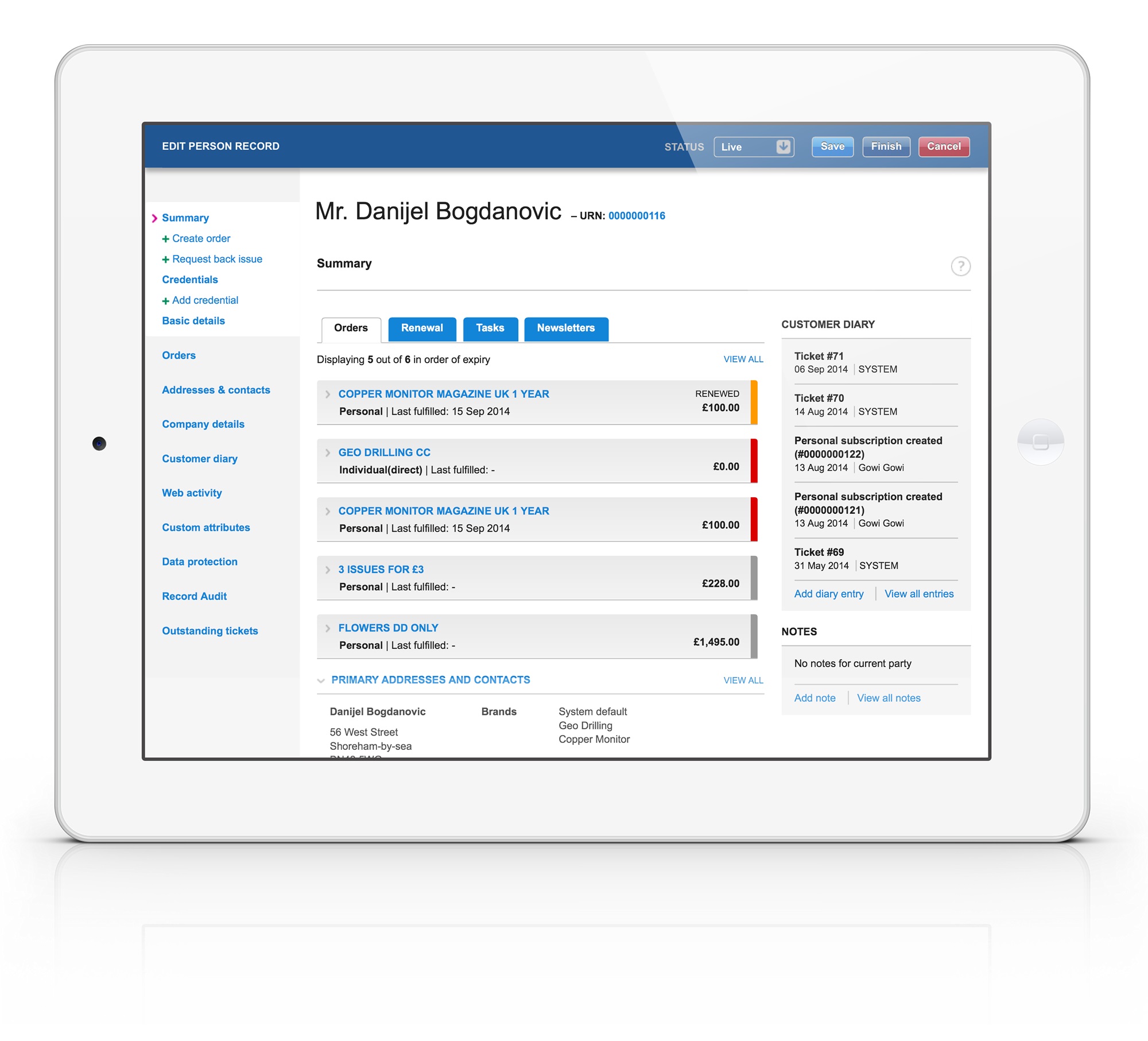 Return on Investment
Reduce the cost of technology– Simplify your technology stack and reduce the amount of integration required to synchronise key data by investing in a SCV
Reduce the cost of marketing– Take advantage of good data governance and minimise wasteful marketing spend
Increase revenue- Join up the dots in your data and identify new business opportunities across your customer base
Our solution offers single customer view as a powerful by-product of registration, subscription, e-commerce, access control, web activity and fulfilment activities. It can also act as a central hub for linking in other user activity, by importing access data from web sites, or from other transactional systems. An effective single customer view can provide an accurate and all-encompassing picture of your customers and so help drive key decision-making across the enterprise as well as driving engagement and keeping track of data protection for auditing purposes.
The key to our single customer view solution is that each customer has a single unique record, regardless of the number of orders, addresses or demographics they supply over time. This unique structure allows you to store multiple demographic profiles, and flexible and configurable forms can be used to collect different data for different products over time. It will also store associated company details, corporate subscriptions, web engagement activity and a diary of customer services activity.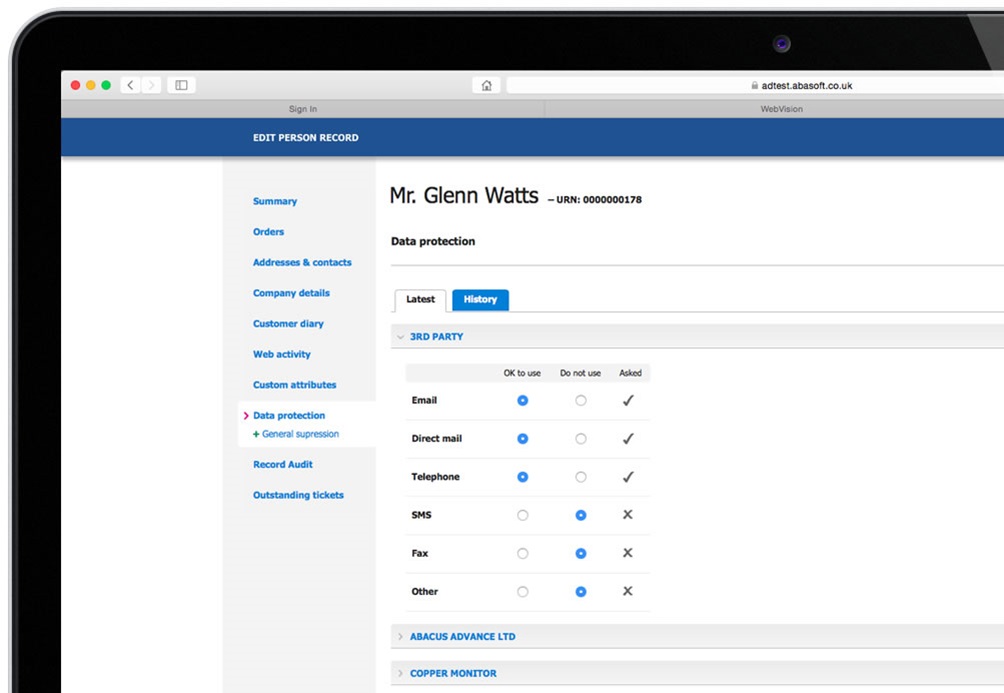 ADvance DPA controls
Key Benefits
Single Customer View– Unify your customer data and build comprehensive individual profiles
Data governance– Use in-built data management tools to keep track of all customer contact for dispute resolution
Data-driven decision making– Understand your customers so you can segment and target them with relevant content, advertising and marketing messages throughout the user journey
Good data governance requires effective data management tools and we take data governance very seriously, so the technology provides a complete audit trail of contact and transactional history so that it is easy to follow up on previous client transactions or data protection preferences.
Once your organisation has a single customer view capability with error-free data, you can use sophisticated marketing tools to aggregate customer data and spot trends and common characteristics which will help it to inform new business opportunities. Learn more about our digital product development capabilities here.