Identity & Access Management
Identify your users and determine in real-time exactly what content they are allowed to access.
Whether offering private content as part of subscription or a membership, or exclusive content in return for registration and the user's contact data, digital publishers need to combine their content delivery platform with an identify and access management application.
In the context of publishing and digital membership, the management of access to exclusive or even personalised content involves four basic elements:
The ability to define your exclusive content "products" (pages, downloads, searches etc.) with appropriate messaging;
The functions to associate these products with entitlement rules – which users can access them and under what circumstance is access granted;
The capability to store identification details for your audience, details like user name, password, etc. along with their product entitlements;
And finally the availability of the access management system needed to interact with your content delivery system (CMS), whenever access is requested.
Access denied messaging for Data Centre Dynamics Reports and The Lawyer Briefings
To support, this any system needs to be able to provide some sophisticated functions. So you also need flexible data-gathering forms and links to payment systems. Going further, you might want to create complex incremental access rules and metering thresholds, for example offering some free content, before forcing registration and going on to subscription as more content is consumed.
Return on Investment
Reduce TCO – Realise technology and staff admin savings by using a highly configurable cloud-based system designed for business users
Gain a competitive advantage – Agility, flexibility and speed of execution and change, gives your product development or marketing department a significant advantage
Our platforms have all the elements needed to develop and then tune your content access regime.
The central user repository can store all relevant client address, time-based and demographic data, or utilise links to your own CRM or fulfilment system;
It supports product definition with a wide array of entitlement and access rules, and the API lets you expose your CMS content structure to allow mapping to specific elements;
You can collect user data through the inbuilt flexible forms engine, via our e-commerce functionality, even upload existing data using our ETL (extract, transform and load) module, or synch with your CRM via our API based connectors;
Finally, our access control technology can be plugged into your own CMS through its well-documented API if required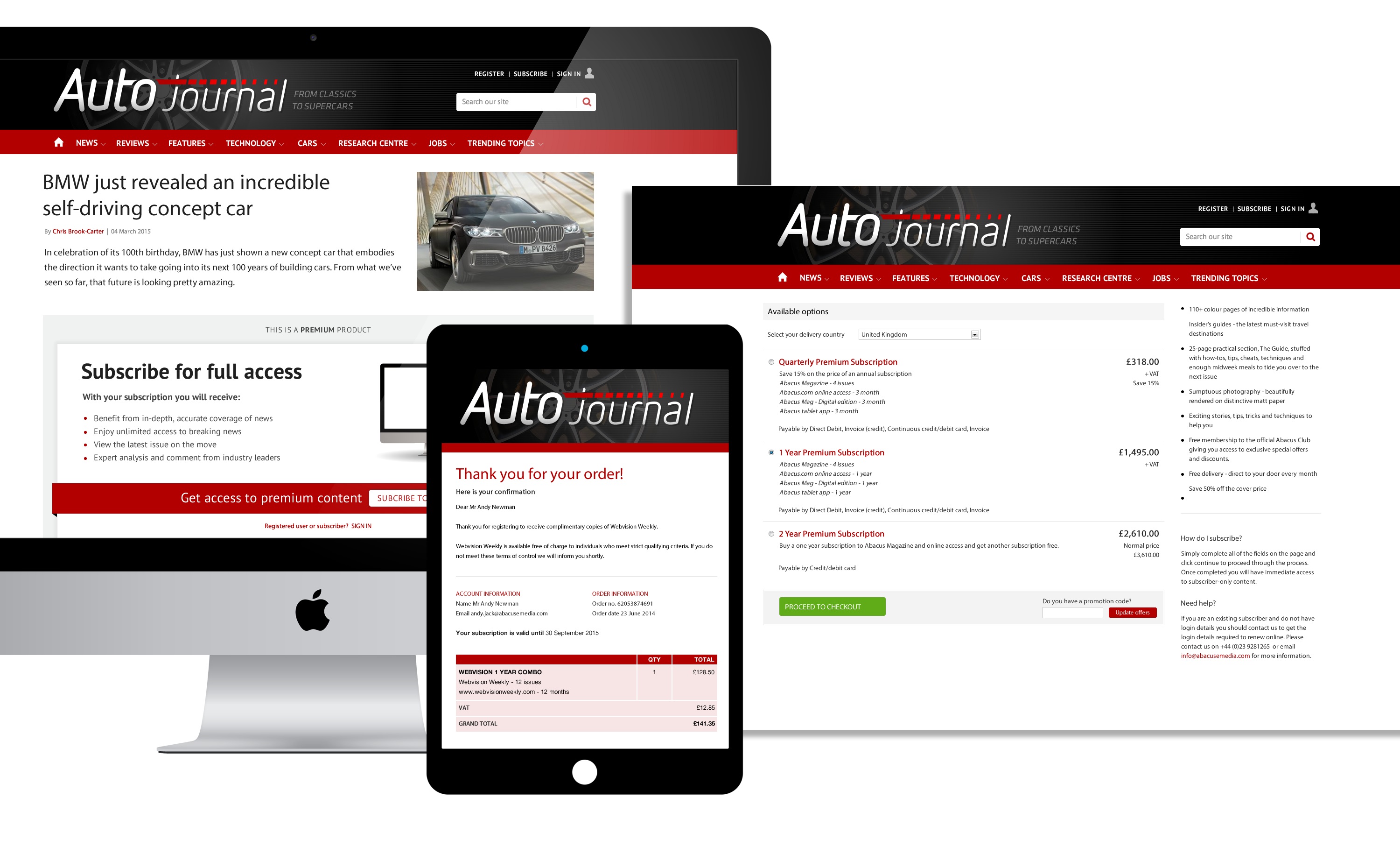 WV Cloud access control pages
Key Benefits
Metering and data capture – Mix up different access models to find the most suitable one for your audience, including incremental data capture and metering, limited trials and traditional time-based access
Configuration – Set up sophisticated access regimes and messaging, such as IP, email domain and concurrency limits without technical knowhow
Multi-platform capability – Control access to any digital property such as a website, database service, mobile or tablet app and limit concurrent usage
Single sign-on (SSO) – Allow authentication via 3rd party services and reduce your customers' frustration at having to remember multiple usernames and passwords
Our platforms provide a flexible and efficient identify and access management regime, and also offers the related applications that will bring your digital strategy to life. Whether capturing user data for your content marketing initiatives, managing corporate subscriptions and institutional access, supporting single sign on (SSO), providing segmentation and audience analysis of transactional and static user data, or using that data to deliver personalised content or advertising, our platforms can help to evolve your digital strategy.