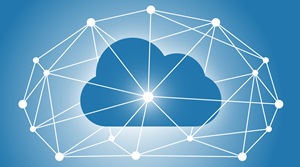 memcom 2015
Delivering quality content and products that provide real value to your members and wider audience can be a daunting task if you don't have the right tools in place. By collecting and analysing member and audience data, organisations can easily identify new opportunities to develop, package and deliver content that is of relevance and value to their members and non-members alike.
Abacus is proud to sponsor the 2015 MemCom Conference. The half-day event will take place on Thursday 21 May at the Royal College of Obstetricians and Gynaecologists in London.
Ian Eckert, Managing Director of Audience Development at Abacus, will be speaking in Stream 2 – Thought Leadership and Content Delivery at 9:50 am. He will be using client case studies to explore how member bodies have created a range of subscription packages to suit their entire audience using access control technology and data-driven product development processes.
We will also be on hand to discuss our technology solutions including ADvance, our cloud-based audience management platform, that has been specifically developed to help publishers and member bodies track, manage and monetise their audiences across all channels in real-time. The platform enables you to collate and filter the vast quantities of data your audience generates so you can extract powerful insights that drive audience engagement, increased renewal rates and rapid product development.
Find out more about the MemCom Conference and register for tickets.