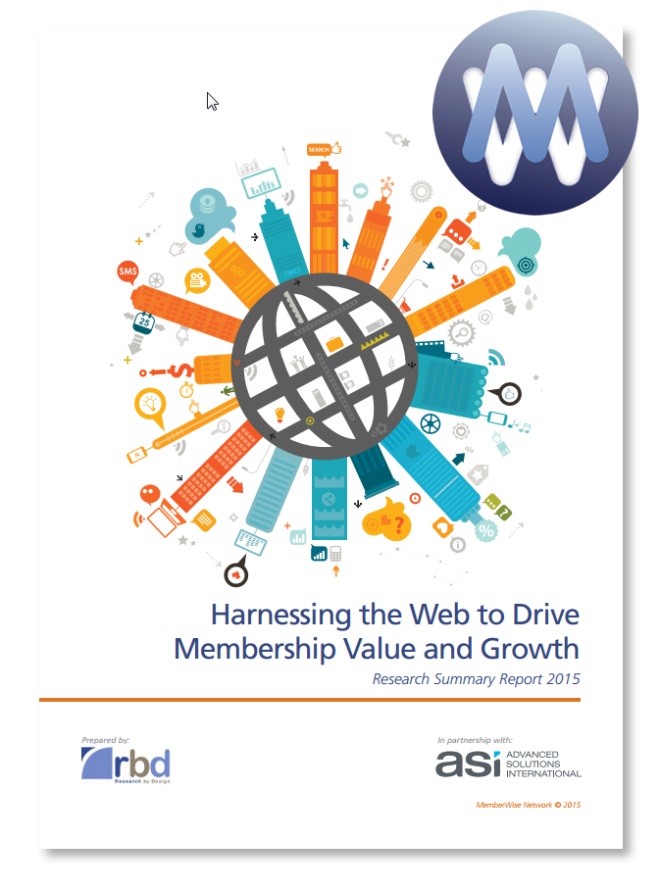 Memberwise's annual Harnessing the Web 2015 report shows the growing importance of increasing and enhancing the overall online presence and experience for your members. The growth of online platforms has changed the ways in which your members behave and now more than ever the mobile web is seen as an important channel when it comes to providing them with content and improving overall engagement.
The top key findings of the report were:
The sector's top goal in 2015 is new member acquisition
The key challenge in 2015 is the inadequate integration of systems, sites and information
Online member personalisation continues to prevail
A significant number of organisations are using responsive web design and many more are likely to follow in 2015
There is an increased understanding that the mobile web is helping to increase member engagement
Members expect an interactive, engaging and value-driven online experience
Abacus is proud to be the Official Online Engagement Sponsor for Harnessing the Web 2015. The full-day conference will take place on Wednesday 4 November at the Lancaster London Hotel.
Ian Eckert, Managing Director of Audience Development at Abacus, will be speaking in the Online Membership Success Keynotes Sessions at 10:10 am. In his session, Reaching Your True Membership Market Potential via the Web, Ian will deliver the following learning outcomes:
Explore the multiple online opportunities for membership and revenue growth
Using audience data to leverage your content assets to extend your global reach
Practical membership body client case studies with amazing results
We will be at Stand 9 to discuss our joined-up technology solutions that can address the report's top 6 findings and enable our clients to create highly tailored digital experiences for their members. We will also be on hand to discuss ADvance, our cloud-based audience management platform, that has been specifically developed to help member bodies and publishers track, manage and monetise their audiences across all channels in real-time. If you are attending this event, why not stop by and say hello, we'd love to talk to you.
Learn more about Harnessing the Web 2015