Understanding your audience data and how it can help you grow and monetise your business is becoming more vital than ever. Your customers are now accessing your products and services from multiple devices and channels, giving you the opportunity to collect large amounts of data that can give you a better understanding of your audience. In order for this to effectively happen, you need to be able to bring together all of your audience data into one place to create a single customer view, where you can capture detailed demographic data which is perfect for segmentation and analysis. From this data, you will have the intelligence at your fingertips to rapidly develop new products or transform existing products along with the ability to highly target and accurately market to your audience.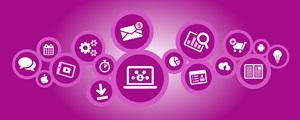 audience data
Abacus is proud to sponsor the PPA and AOP's inaugural Smart Data Forum. The half-day event will take place on Wednesday 18 February at the Royal Bank of Scotland Headquarters in London. Ian Eckert, Managing Director of Audience Development at Abacus, will be speaking at 4:10 pm, discussing how data-driven product development is key to maximising yield and retention while also offering the potential to open up valuable new revenue streams. He will discuss the technical challenges involved in making the most of these opportunities and the types of skills, technology and approach required to fully meet the challenge.
We will also be on hand to discuss ADvance, our cloud-based audience management platform, that has been specifically developed to help publishers and member bodies track, manage and monetise their audiences across all channels in real-time. The platform enables you to collate and distil the vast quantities of data your audience generates so you can extract powerful insights that drive business growth, audience engagement and rapid product development.
Find out more about Smart Data Forum and register for tickets.