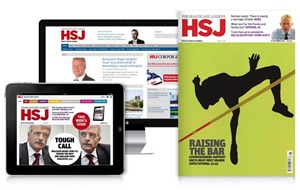 HSJ
Since 1981, the PPA Awards have been the most coveted awards in the magazine industry. With over 500 entries this year in 24 categories, HSJ won one of the top B2B awards of the night. The judges commented that
"Health Service Journal (HSJ) has shown sound financial results for a number of years now, but that it has really excelled itself over the last 12 months. As with all the publications in this particularly strong category it was noted that HSJ has performed particularly well against online and social media KPI metrics, and also benefits from being in an industry that allows for such a strong campaigning element."
Health Service Journal is powered by Webvision CMS and fully utilises the multichannel capabilities of the platform. The content for the HSJ website, mobile site, tablet app and magazine is created once in the CMS and then published to the web channels or made available to deed to the print process.
Congratulations EMAP and HSJ on all the hard work!
We would also like to congratulate Centaur Media, who walked away with Digital Innovation of the Year (Business Media) for Celebrity Intelligence.