This year's event was at the Spinnaker Tower, Gunwharf Quays, Portsmouth, and is a must for all web designers / developers.
The night featured a larger collection of awesome speakers: Bruce Lawson, Dan Rubin, Mike Kus, Martin Beeby, Naomi Atkinson, Relly Annett-Baker, Seb Lee-Delisle and our very own Darren Waddell.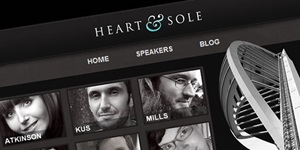 H&s large
Videos of all the talks will be coming soon!