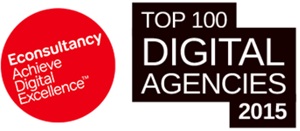 Top 100 Digital Agencies Report 2015
The Top 100 Digital Agencies 2015 lists the UK's top 100 digital marketing, design & build and technical agencies. For the third year in a row, the rankings were based on the income they earned from digital media activities in the UK. For the purposes of the Top 100, income is defined as money that agencies retain from clients after any bought-in third-party costs, such as media, production or hosting, have been paid. E-consultancy has stated that they believe this is a better indicator than overall turnover of what an agency's digital expertise is worth.
E-consultancy CEO Ashley Friedlein states that 'The era of digital transformation is well underway,' with the customer experience being at the top of the agenda for marketers and digital agencies, a 'channel that design can really come into its own.' The report this year focused on the increasing importance of the customer journey and rapid changes to the traditional business, as 'customers, empowered by modern technology and surrounded by information, reviews and opinions engage much differently with brands today.'
To be placed in the top 100 against some of the industry's finest is a great achievement for Abacus. This year, Abacus has continued to grow and help our clients undertake the transition to becoming digital-first businesses. Not only did we place in the Top 100, but we also placed 18th for the Top Agencies in the Design & Build category.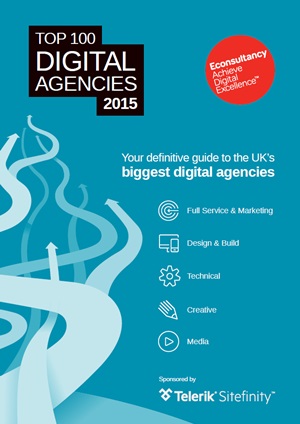 Top 100 digital agencies 2015 report full
2015 has been a busy year so far with the continued adoption of ADvance, our audience management platform, and our client's continued move to responsive web design. We also have some exciting projects in the works with member organisations.
We would like to thank Econsultancy for all their work in compiling this table and report, and we look forward to improving our position in 2016!
Full details of The Top 100 Digital Agencies 2015 can be download from the Econsultancy site.