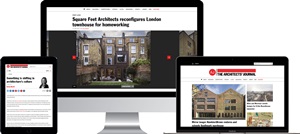 aj responsive
Since 1981, the PPA Awards have been the most coveted awards in the magazine industry. Long-time Webvision client EMAP/Metropolis continues to prove the strength of the platform, taking home Business Magazine of the Year. Congratulations!
EMAP first installed Webvision in 2008 and today around 150 journalists use the platform every day to create and upload their content across the entire portfolio.
We would also like to congratulate all of the winners, with a special mention to:
PPA EDITOR OF THE YEAR (BUSINESS MEDIA)
Cat Griffiths, The Lawyer, Centaur Media
PPA PUBLISHING INNOVATOR OF THE YEAR (BUSINESS MEDIA)
Luke Nicholls, Content Director, edie, Faversham House
PPA DESIGNER OF THE YEAR (BUSINESS MEDIA)
Sonny Dhamu, Inside Housing, Ocean Media Group
For more information on our platforms, please get in touch.