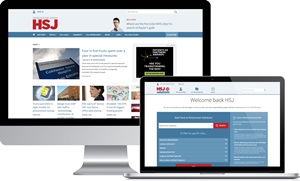 hsj responsive products
Webvision client HSJ (Wilmington Healthcare, formerly owned by EMAP) has once again proven the strength of the platform, being nominated for the coveted category of Best Online Media Property/Brand B2B. They were also shortlisted for Best Digital Publishing Launch for HSJ Solutions, an innovative new product aimed at the healthcare services market, which Abacus developed on the Webvision platform.
Congratulations to all of those nominated with a special mention to our clients.
BEST ONLINE MEDIA PROPERTY/BRAND B2B
HSJ, Wilmington Healthcare
BEST DIGITAL PUBLISHING LAUNCH
HSJ Solutions, Wilmington Healthcare
The Lawyer Digital Subscription Launch, Centaur Media
We would also like to congratulate the individual staff members also nominated for awards.
DIGITAL EDITOR/CONTENT STRATEGIST OF THE YEAR
Alastair McLellan, HSJ, Wilmington Healthcare
DIGITAL JOURNALIST/CONTENT PRODUCER OF THE YEAR
Shaun Lintern, HSJ, Wilmington Healthcare
The results will be announced on 28 June 2017 at Old Billingsgate, London. Good luck to you all!