With ADvance powering the online registration and subscription process, Boat International has the ability to capture detailed demographic information about their audience. This can be used for segmentation to deliver an engaging and personalised user experience. This includes highly targeted content, advertising and marketing messages via the web and email to the right part of their audience at the right time. Boat International are also using Abacus' professional bureau services for print and digital subscriptions fulfilment and customer service management.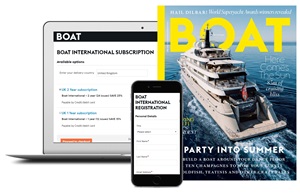 boat international
Boat International Media is the global authority in superyachting, publishing the world's best superyacht magazines and luxury books, organise high-quality events, and provide digital media services and data to owners and professionals in the superyacht industry. They produce over 1.2 million magazines each year that sell in 60 countries worldwide and are published in three different languages. They organise 10 annual events in London, Monaco, Ft Lauderdale, Palm Beach, Porto Cervo and The British Virgin Isles.
ADvance is our award-winning platform for organisations of any size that need to provide their audience with a relevant and engaging experience across all content formats and digital devices, at an affordable price. The out-of-the-box functionality is provided with a simple, intuitive user interface designed for business users, so reducing your reliance on the IT team. ADvance is highly configurable, giving your staff full control of the changing nature of your business model, without the usual associated programming and system reconfiguration costs. This includes audience data capture (forms and access control), product definition (bundles and pricing), marketing and communication channels, providing high levels of flexibility to allow your team to react rapidly to evolving commercial requirements.
For more information about our customer experience technology please get in touch.