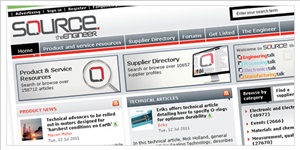 Protalk
Centaur set Abacus a new challenge with this project; the requirement was to allow companies and individuals across engineering-related disciplines to publish their own press releases, listings or white papers under Centaur's moderation. The solution is the new site powered by our market-leading content management system – Webvision– and our digital directories solution – Marketplace. 
Webvision and Marketplace work together to provide a range of packages for companies to choose from, each with different levels of value and reach. Companies can upload their copy and, depending on their chosen package, attach images and videos. Each article feeds into Centaur's editorial workflow queue so they can be reviewed and/or moderated before they go live.
Autonomy's IDOL enterprise search technology has been integrated to provide an effortless search tool combining traditional keyword search with guided categorised navigation (facets) so users can quickly pinpoint what they are looking for.
Abacus has also implemented analytics so companies can measure the success and popularity of their articles – the all-important part. Another way for companies to gain feedback is the built-in messaging system; if a reader is interested and wants to find out more they can contact the company directly.
The project was delivered on time and the client is very happy with the result.