To read the full case study, download the attached document.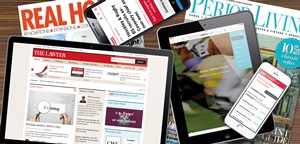 centaur ad
The company was the first client for Abacus' new ADvance audience and subscription management solution, with the system going live in January 2013. As a result of this success the company is currently rolling ADvance out across its wider product portfolio.
Since moving to ADvance, which the company runs in-house, Centaur has realised significant improvements in the time taken to set up and launch new products. In the past it would typically take about two months for a new product (such as a paid-for report on TheLawyer.com) to be developed by the individual system supplier's staff; now it is done in-house and takes about a week including testing. ADvance is now embedded into the day to day operations of Centaur, running "our bread and butter services". Subscription management has been streamlined, the registration barrier is working very effectively and corporate subscriptions are imminent.
Our decision to adopt ADvance for fundamental business activities, when it was a brand new, untried system, could be described as brave. However it was definitely the right decision. Even now it is difficult to see anything else on the market which can cover the breadth of what ADvance does. To replicate its capabilities, we'd have to go back to using hybrid systems and components - which would obviously be a major backward step."

Pete Martin, Head of Audience Management and Analytics
To read the full case study, download the document at the top of the page.