Five ways to get your digital strategy back on track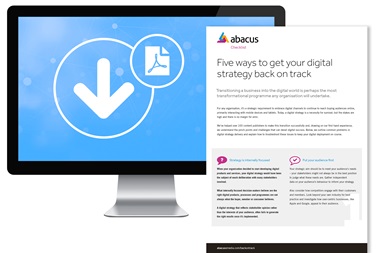 Transitioning a business into the digital world is perhaps the most transformational programme any organisation will undertake.
For any organisation, it's a strategic requirement to embrace digital channels to continue to reach buying audiences online, primarily interacting with mobile devices and tablets. Today, a digital strategy is a necessity for survival; but the stakes are high and there is no margin for error.
In our checklist, we outline common problems in digital strategy delivery and explain how to troubleshoot these issues to keep your digital deployment on course.