RPS chose Abacus' ADvance audience engagement and Webvision content management systems as the technology platforms to help the Society achieve its strategic growth goals and at the same time revise its approach to editorial content. Arash Hejazi was appointed in 2013 as Publisher of PJ Publications and was at the heart of this decision-making process which would play a crucial role in the future of the Society.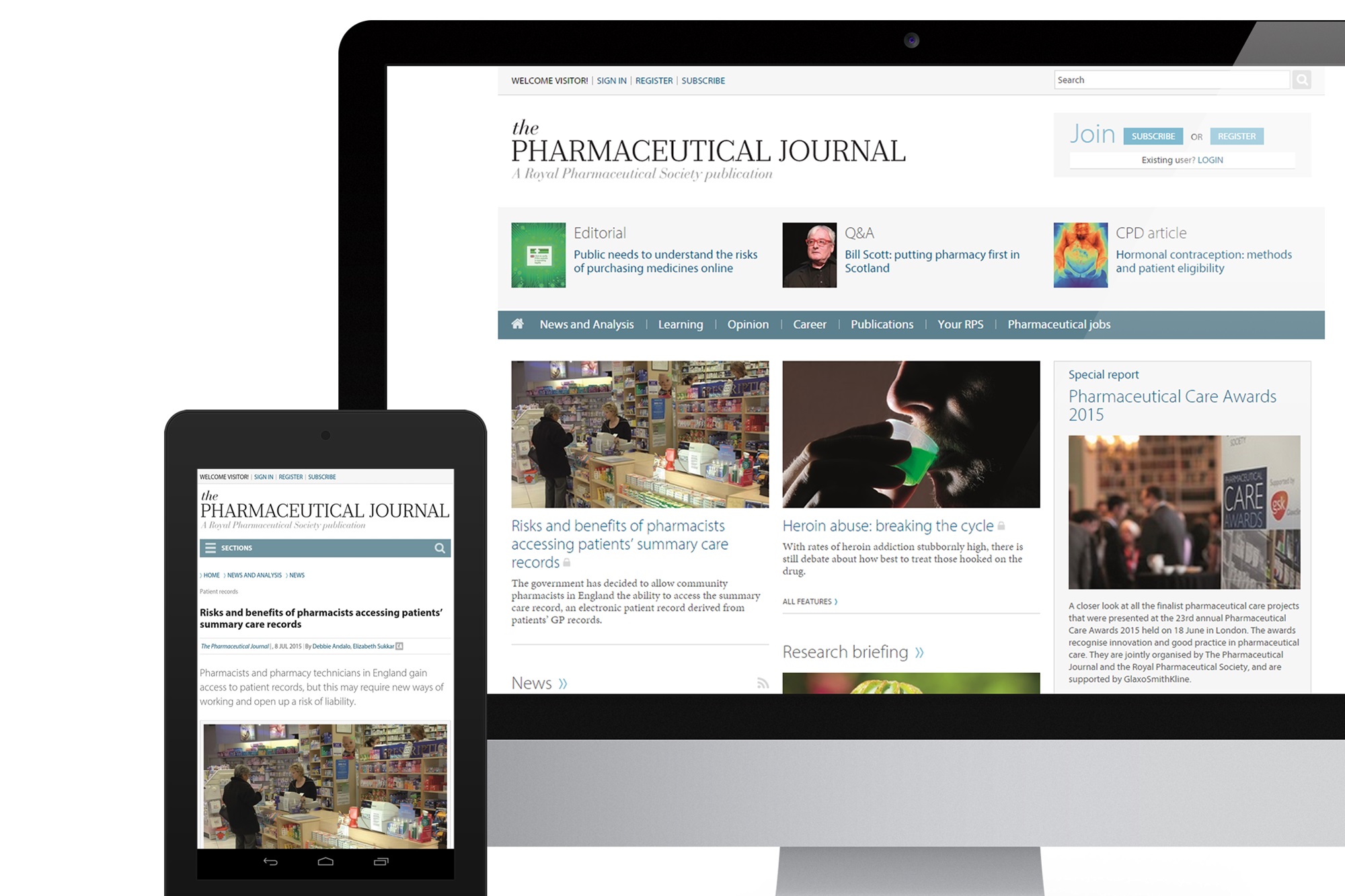 The new systems went live in June 2014. Traffic has increased from 36,000 unique visitors per month in 2013 to 233,000 in April 2015. Page views have nearly trebled. Membership has also grown by 3.4% overall. However, more importantly, there has been an increase of 19% in membership amongst students and early career pharmacists, which ensures sustainable growth in the future. Non-member individual subscriptions have grown, as has non-subscription revenue via digital channels.
Having looked at several different systems, we chose the ADvance audience management and Webvision CMS systems from Abacus. Together they offered an end to end service encompassing e-commerce, metered access, the ability to handle multiple subscription models and a state of the art CMS which would give us extreme flexibility of navigation, presentation and classification.

The results for the Society to date have been very good and have certainly endorsed our decision to invest in a digital first strategy and Abacus platforms."

Arash Hejazi, Publisher of PJ Publications
To read the full case study, download the document at the top of the page.