Branding
Abacus worked with the SWC team to define and create the brand identity for the site as well as offline collateral. The logo mixes stylised monogram of made of the S and W with a contemporary yet traditional logotype to create a strong visual brand. The monogram provides a jewel that can be used alone to promote the SWC. The colours used were designed to distinguish SWC from other financial data providers, while continuing to appeal to the market's generally traditional tastes.

Sovereign Wealth Centre
Discovery
Working alongside market intelligence from Think Media Consultancy, Abacus created site user personas to represent and guide the team in visualising the audience and user journeys. The personas allowed the team to explore the different needs of the core audience, while ensuring that there was a strong product for those that would dip in and out when they needed information related to the sovereign wealth market.
Wireframes and Design/Visual Design
Working with the SWC team, Abacus developed page-by-page wireframes covering the main aspects of the site. It was important to enable users to see the relationship between the editorial content and the underlying data and not to produce a silo of data that was separate to the analysis.
As far as the design language was concerned, legibility and clarity were the main factors to take into account. The end result is a simple but highly effective business intelligence product for an increasingly important financial market.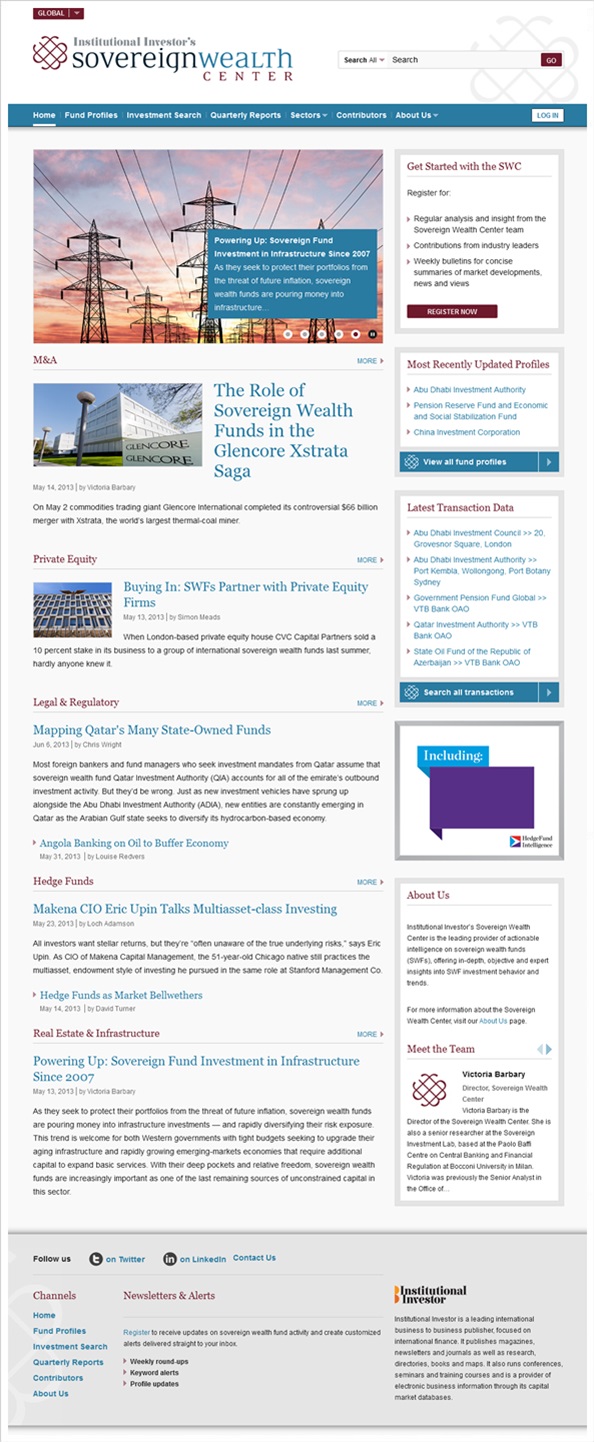 Sovereign Wealth Centre
Victoria Barbary, Sovereign Wealth Center Director, said
"Abacus really did help shape how we thought about this project in terms of linking the data and content, which actually is one of the best parts of the site."
What we did:
Branding
Visualising the audience and user journeys
Wireframes
Design/Visuals