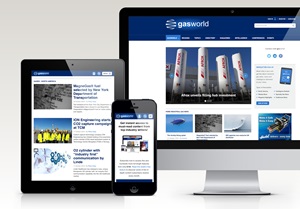 gasworld responsive
Gasworld, a Webvision CMS client since 2011, is the only independent online news provider and information portal for the global industrial gas community. As a small B2B publisher facing the pressures of meeting the digital demands of their audience, Gasworld needed an affordable platform that could provide them with all the tools to simultaneously engage with their audience across all devices and provide new opportunities to grow digital revenue streams. The new Webvision Cloud CXM site provides Gasworld with the commercial platform to increase global subscription sales, including corporate subscriptions and print and digital bundles. The platform also allows them to increase advertising revenue through offering both native and traditional formats of advertising.
Webvision Cloud is our brand new Digital Experience Platform (DXP) bringing together the very best of our software into one solution; comprising a professional mobile-friendly website, an enterprise-class CMS and a market-leading audience engagement database – all in the cloud. It has been built for organisations of all sizes – including SME publishers that suffer from a lack of capable digital resource – that need to provide their audience with a relevant and engaging digital experience, across all devices, at an affordable price. The platform's out-of-the-box functionality is highly flexible, allowing our customers to evolve their websites with the changing nature of their business and quickly react to new commercial opportunities.
At Abacus, our ethos is to build flexible and adaptable technology that is fit for purpose, continuously evolving, and future-proofed. If you are looking to replace your website, CMS and complement it with a fully-integrated audience management database, we have a winning proposition in Webvision Cloud. For more information, please get in touch.