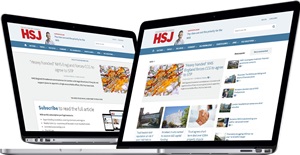 hsj macbooks
The brand was acquired by Wilmington Healthcare from Ascential (formerly EMAP) earlier this year and needed to migrate from their previous hosting environment and infrastructure in a timely fashion. Upgrading to Webvision Cloud has provided the award-winning brand with a fully managed enterprise-grade platform, without the staffing and infrastructure overhead requirements that were previously needed. The fully integrated cloud-based end-to-end digital publishing solution, combined with Abacus' bureau services, supports HSJ's focus of being a purely premium digital information business – ultimately folding their print publication after the relaunch.
Webvision Cloud's comprehensive access management and database capabilities give HSJ the ability to seamlessly develop and increase their digital and corporate subscription offerings, and collect valuable GDPR compliant user information over time. This gives them better insight into their audience, which can be used to deliver highly personalised and targeted content and marketing, advertising, as well as identify new digital product development opportunities. Upgrading to Webvision Cloud also provides HSJ the benefits of being on a low-risk fully managed platform that is continuously updated with new features and functionalities that can extend their business capabilities.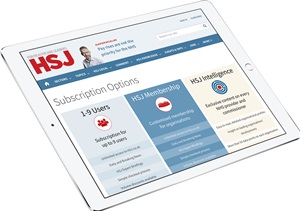 hsj subs ipad
HSJ is the primary source of critical information and insight for senior management and decision makers throughout the wider healthcare sector. Our Webvision CMS has been an integral aspect of the brand's operation since 2009, and HSJ's continued confidence in the platform led them to upgrade to Webvision Cloud. HSJ and their subsequent products regularly win the top industry awards, including Best Online Media Property/Brand B2B at the AOP Digital Publishing Awards and Digital Innovation of the Year (Business Media) at the PPA Awards this year.
At Abacus, our ethos is to build flexible and adaptable technology that is fit for purpose, continuously evolving, and future-proofed. If you are looking to upgrade your website, CMS and complement it with a fully-integrated audience management database, we have a winning proposition in Webvision Cloud. For more information, please get in touch.