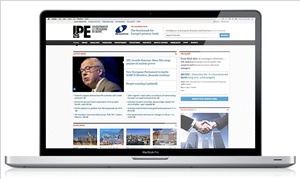 IPE
The website is powered by our Webvision CMS and the latest set of the Core User Interface components, which offer a fully responsive design experience. The site has been developed with a 'mobile first' approach, providing an optimized user experience across a number of different devices, responding to the screen size of each. The navigation changes from a mega-dropdown menu on the desktop to a simple linear menu on mobile and tablet, allowing access to multiple depths of content. The site makes use of traditional responsive design techniques – CSS media queries and flexible layouts – as well as using device detection to back-up the client side control with server-side scripting. The end result is a site that works beautifully and effortlessly on all devices, minimising the cost of running multiple device-specific sites or apps.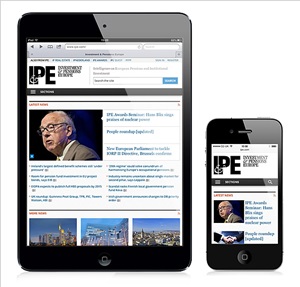 IPE
The registration and subscription processes are powered by ADvance, our cloud-based audience development platform designed to support all aspects of modern multichannel publishing. Using the gate-keeping functionality, IPE will be able to capture detailed demographic information about their audience – such as job type, country of residence and/or subscription information – across all platforms that can be used for audience segmentation.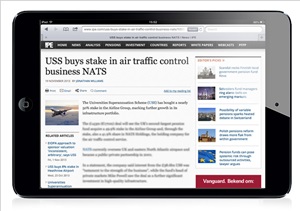 IPE
IPE is one of the leading European service providers of news and information services for institutional investors and investment managers. They have several publications and websites, including IPE Magazine, IPE Real Estate, Investment & Pensions Asia (IPA), Investment & Pensions Nederland (IPN). They also offer two important support and information services, IPE Quest and IPE REIM. All of the services focus on the institutional investment and pension industry across the different asset classes and geographical regions.