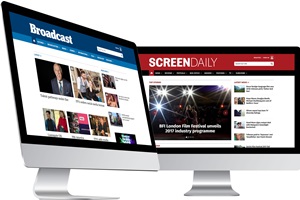 Screen Daily and Broadcast Now on desktop
Media Business Insight (MBI) was spun out of EMAP in 2013, where Abacus had designed and built the Screen Daily and Broadcast Now websites on the Webvision CMS back in 2009. The upgrade to Webvision Cloud provides MBI with the benefits of being on a fully managed SaaS platform that is continuously updated with new features and functionalities that can extend their business capabilities. This will allow them to simultaneously engage with their audience across all devices and provide new opportunities to grow digital revenue streams.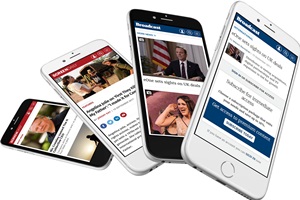 Screen Daily and Broadcast Now on mobile
Webvision Cloud's comprehensive access management and database capabilities give MBI the ability to seamlessly develop and increase their digital and corporate subscription offerings, and collect valuable GDPR compliant user information over time. This gives them deeper insight into their audience, which can be used to deliver highly personalised and targeted content and marketing, advertising, as well as identify new digital product development opportunities. The new sites also provide a commercial platform for MBI to increase the value of their content through digital advertising and sponsorship revenue, which includes native advertising and microsites.
The performance of the new sites has been really encouraging, and the feedback so far has been highly positive.

Thank you note from MBI
At Abacus, our ethos is to build flexible and adaptable technology that is fit for purpose, continuously evolving, and future-proofed. If you are looking to upgrade your website, CMS and complement it with a fully-integrated audience management database, we have a winning proposition in Webvision Cloud. For more information, please get in touch.