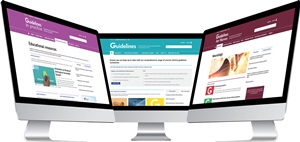 guidelines sites
Webvision Cloud utilises responsive web design, giving the sites an optimised mobile-first customer experience. The comprehensive access management and database capabilities allow MGP to collect valuable user information over time, giving MGP better insight into their audience. This will allow them to simultaneously engage with their audience across all devices and provide new opportunities to grow digital revenue streams.
MGP Ltd is a specialist healthcare media company, committed to promoting best practice in healthcare for over 20 years. They have a strong established working relationship with key guidance bodies (NICE, SIGN, and independent professional bodies) which helps them provide educational resources that are approved to meet their standards. Their three publications – Guidelines, Guidelines in Practice and Guidelines for Nurses– are dedicated to providing healthcare professionals with expert, practical, and credible content based on best clinical practice.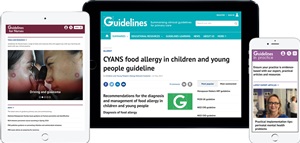 guidelines respoinsive
At Abacus, our ethos is to build flexible and adaptable technology that is fit for purpose, continuously evolving, and future-proofed. If you are looking to upgrade your website, CMS and complement it with a fully-integrated audience management database, we have a winning proposition in Webvision Cloud. For more information, please  get in touch.