The new service site, HSJ Solutions, is a unique database that contains the largest collection of evidence-based best practice for the National Health Service. Available to HSJ subscribers, the database contains all of the shortlisted, highly commended and winning entries to the HSJ Awards, HSJ Value Awards, Patient Safety Awards, Nursing Times Awards and Local Government Chronicle Awards since 2013. With new case studies being regularly updated, the database provides expert validated solutions to everyday challenges faced by healthcare professionals. Users can search across multiple topics within multiple categories, bookmark, save and load search queries, and print on-the-fly PDF versions of case studies that have been summarised and packaged by the HSJ editorial team.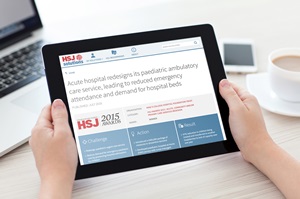 HSJ Solutions
This continues on from the Webvision responsive design upgrade project that Abacus completed for Plexus, transforming fifteen of their websites at the end of 2015 to strengthen their digital strategy and provide a mobile-first experience for their customers. With the health service having a high proportion of mobile workers, it was essential to the project that the product was developed with a mobile-first search interface. This makes it easy for users to search and save their queries regardless of when and what device they access the site from.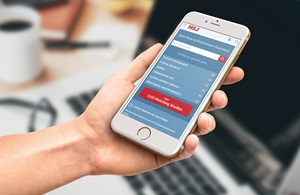 HSJ Solutions
For more information about responsive design, and digital content solutions developed on the Webvision CMS platform, please get in touch.