The recent changes to Google ranking rules in April earlier this year made it imperative for Pulse to have a new responsive site in place for their large mobile audience to enjoy and engage with. The new site, powered by our Webvision CMS, utilises responsive design to offer an optimised mobile-first experience across all devices. The site automatically adapts to the screen size of the device, offering a seamless user experience across mobile, tablet and desktop. The new navigation is clean and clear and makes it easier for their users to access the content they want, adjusting from a mega-dropdown menu to a collapsible burger menu on mobile and tablet, allowing access to multiple depths of content.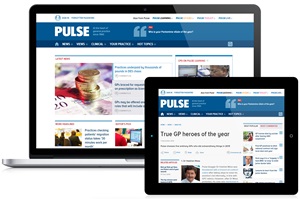 Pulse Responsive
Webvision has a unique flexibility which allows editors complete control over the presentation and placement of all content on the landing pages of the site. Publishers have the ability to create, edit and manage different versions of content for each channel (web, mobile, tablet and print) which is controlled through a single workflow. The system is flexible, allowing pages to be integrated with third-party feeds and widgets alongside your own content providing a rich user experience. The access control technology gives our clients the tools they need to identify and lock down content and try out different access models.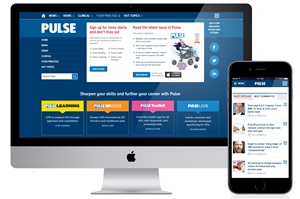 Pulse Responsive
Pulse is owned by Cogora and is an award-winning title, winning Business Magazine of the Year in 2014 at the PPA Independent Publisher Awards. Launched in 1960, Pulse provides GPs with the information and support they need to treat their patients better and run their practices more effectively. The website and market-leading monthly magazine has a highly engaged audience of 43,000 GPs with content covering political and financial news, formal CPD, cutting-edge investigations, clinical updates, thought-provoking debate and practice business advice.
For more information about our digital solutions, get in touch!