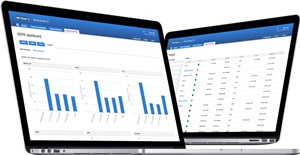 gdpr dashboards
GDPR was the hot topic for the first half of 2018 and it was undoubtedly the main focus around our platforms' continuous development. The recent upgrades of new features, regular bug fixing, and enhancement of existing modules focused around ensuring compliance with the data protection regulation.
The new GDPR Dashboard and Ticketing functionality enables backend users to manage GDPR-related data subject access requests and other requests created by customers. All requests created from the My Account page by customers generate tickets which then get assigned to system users. The tickets can be commented on, have attachments added to them and resolved once the associated task has been completed. The new feature also comes with ticketing management and reporting pages, where tickets can be filtered by status, assignee, reporter, type, and resolution time.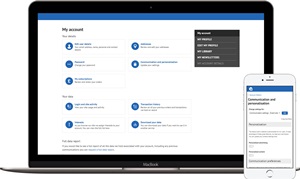 gdpr account pages
The My Account pages' self-service functionality gives customers the ability to fully view the data a brand holds about them, as well as generate requests/tickets to download that data (right to data portability), update and/or delete or anonymise it (right to be forgotten). This capability also gives customers the ability to personalise their experience with the brand, from the ability to control the types of communications they receive to the type of content that is delivered when browsing the site.

gdpr warning
A GDPR compliance warning has also been implemented to appear whenever a system user creates or makes any significant updates to a form, especially with regards to communication preferences to ensure lawful processing of the data collected. It is now also a requirement for users to supply proof of a lawful basis (consent or legitimate interest) when uploading any consumer data into the system.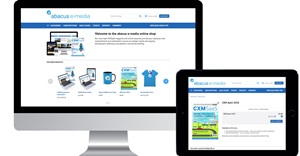 abacus shop
Alongside the GDPR changes, further platform developments are providing our clients with an increasingly sophisticated toolset to improve audience engagement and see tangible commercial benefits. The Shop has now been rolled out to be a standard add-on offering on our platforms. The functionality offers clients the ability to display and sell both subscriptions and products in the same place, with the capacity for the end user to select the most appropriate currency. Additional improvements have also been made to e-commerce functionality, allowing customers to purchase multiple subscriptions for the same product which can then be distributed to multiple recipients at different addresses.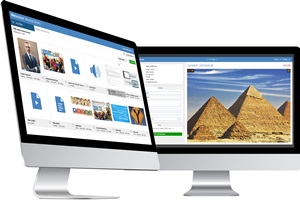 new media library
The Media Library has also received a significant upgrade along with a fresh new look. Users can now not only quickly search for images, but crop images and save a new image from the source, and perform mass uploads, tags and deletes.
Look out for more information on our platforms' new releases and updates throughout the year.