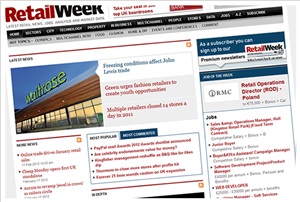 Rw3
SPIN2 technology has given Retail Week the ability to take full control of all landing pages, providing control of all page elements, including content, 3rd party widgets, advertising and sponsorship blocks. This effectively means the whole page grid has been liberated and non-technical users can quickly and easily change page layouts and create even more compelling pages using a number of new content layering techniques, such as carousels, tabbed blocks and scrollers, which condense the page inventory reducing page depth and maximizing impact.
Control of the grid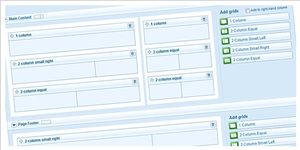 Rw2
The page grid is typically made up of columns and rows which will vary in height and width depending on the site design and CMS. Webvision has advanced this functionality and can be used to devise a page layout using any logical combination of column widths and depths.
This allows Retail Week to quickly react to the latest news and events in their industry or respond to new revenue opportunities by adapting the main site pages, changing the focus, pace of the page or creating new innovative advertising positions on a per campaign basis. This level of flexibility is unrivalled and gives EMAP a clear advantage in their field.
Other EMAP brands will follow shortly.