Retail Week long-form guide
Long-form journalism is a new style of in-depth, interactive content pieces comprising multimedia, video footage, high definition photography, data and infographics, and rich editorial content. The requirements of the project were to create multiple highly engaging webpages, or guides, that allow users to have a deep level of interaction with the large volumes of multimedia content on a single topic which can be easily created and styled by the Retail Week editorial production team.
Each guide is broken down into chapters which can be easily navigated from the top of the page. The long-form template has been designed for a mobile-first user experience, adapting beautifully to tablet and desktop, and can carry exclusive sponsorship creating new revenue streams for EMAP. However, the model can easily be adapted to paid content and the guides can sit behind a paywall. The timeline for completion and delivery of this project was extremely tight but we are pleased to say that the project was delivered in just over 6 weeks from inception and the response so far from the client has been very positive: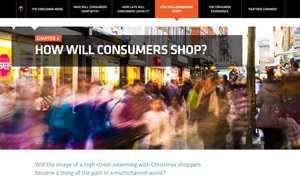 rw chapter
Retail Week Editor-in-Chief Chris Brook-Carter said:
New product development has been a key goal of the Retail Week team this year, in particular the content arm of our fast-growing commercial projects team. This is our flagship launch in this respect this year. I am delighted with how this has turned out – interactive, great design and completely responsive. What has been most pleasing is that the project has highlighted EMAP at its best – innovative, agile, collaborative and focussed on delivering high quality outputs.

A big thanks to all at Abacus who have been such a good partner. I hope they are as excited as us by the final product because their expertise, design and build capability has brought this to life for us."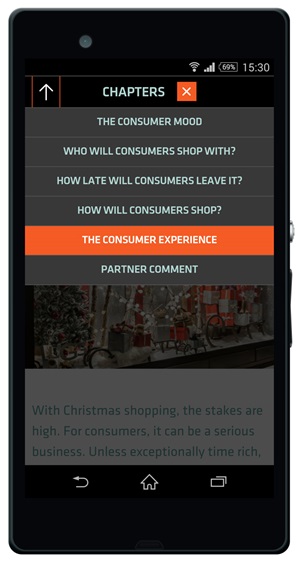 Retail Week long-form chapters
Christmas and the Consumer is the first of Retail Week's new interactive guides and was produced in association with Microsoft. The guide takes a deeper look on how the UK's consumer behaviours are changing in 2014, especially with the growing popularity of Black Friday and the move to online shopping.
Webvision CMS supports genuine multichannel publishing, having one CMS where all content production can be controlled through a single workflow and delivered to each channel (web, mobile, tablet and print).
EMAP and Abacus have developed a long-standing partnership, working together since 2008 on award-winning sites such as Retail Week, Health Service Journal and Nursing Times.