ADvance, our audience development platform, is designed to support all aspects of modern multichannel publishing. It combines the core functions of traditional subscription and circulation fulfilment systems with end-to-end product management, gate-keeping and e-commerce into a single cloud-based platform. ADvance facilitates the collection of detailed demographic data of an audience such as subscriptions, job title, country of residence, and company to create a complete customer view of a record. This allows for comprehensive audience segmentation that can be used for several purposes such as rapid data-driven product development, targeted marketing campaigns, acquisition and subscription renewal cycles.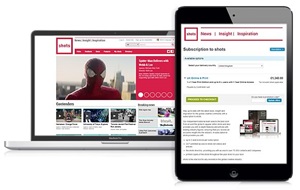 Shots
Launched in 1990, Shots is currently the world's leading commercial title. Owned by Media Business Insight, it provides news, insights and inspiration for the global creative and advertising industry. The site contains articles, TV commercials, animation videos, and a directory of over 70,000 global contacts and companies within the industry. Shots provides in-depth features and leading industry figures for up-to-date industry information.
A primarily corporate subscription-based information service, Shots is using the e-commerce functionality to control their subscription packages. Companies can purchase multi-seat subscription bundles that entitles up to five users to have unlimited access to the content of the site for a full year as well as the printed magazine. Corporate subscriptions can also be tailored for more than five users, with multiple office locations. MBI will use Abacus' professional bureau for customer services and fulfilment, as well as their own in-house team.