The awards set out to recognise innovation and entrepreneurial spirit in the publishing and media industries.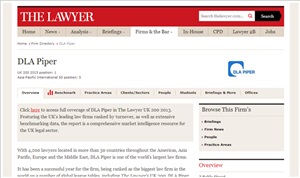 Lawyer acumen
The Lawyer Acumen has proven the strength of our technologies supporting digital innovation and driving revenue through new product development by making the Media Innovation Awards 2014 shortlist. The Lawyer website launched the new online product in January 2013 with the purpose of bringing together the Top 200 UK and largest international law firms with potential clients and recruits as a lead generation solution. The product also allows each firm the ability to enhance their company profiles by uploading their own news articles and news briefings, which users have to be registered in order to download.
As of February 2014, the product had generated 16,799 leads for the law firms, of which just more than half were unique visitors. The website also saw over a 300% increase in traffic from organic search results and almost a 400% increase in the number of briefing downloads. The product is now currently being rolled out into other Centaur markets and titles such as Money Marketing and Corporate Advisor. Congratulations on all of your success!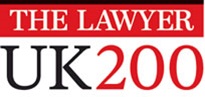 The Lawyer Top 100
The results will be announced at the Digital Media Innovation Conference on 8th April in London. We wish The Lawyer and Centaur Media the best of luck!
Read more about The Lawyer Acumen on the SIIA website.