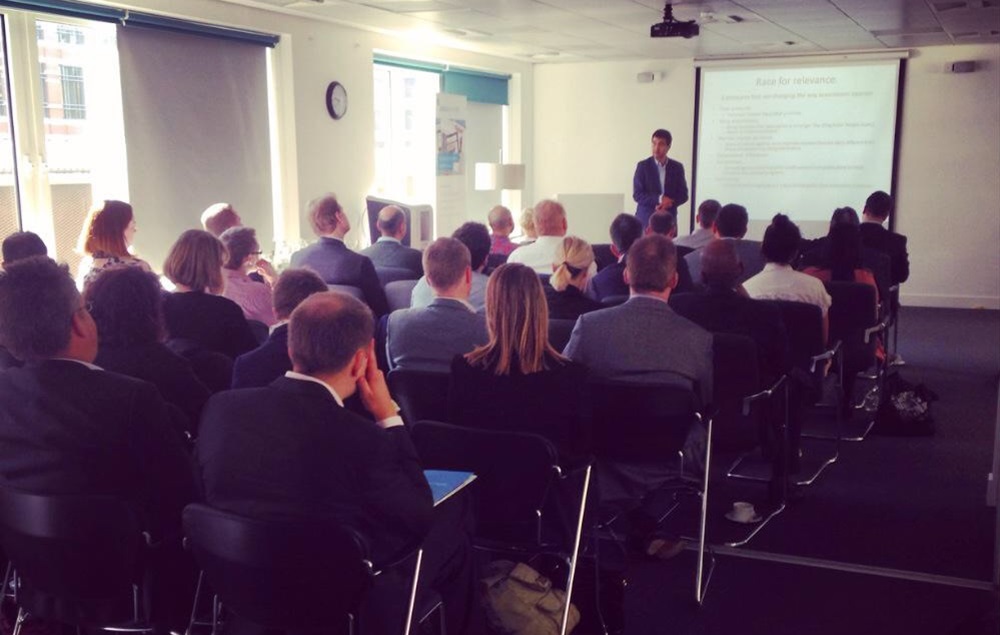 IAN Breakfast Briefing 22 April 2015
Arash Hejazi, Publisher of PJ Publications at the Royal Pharmaceutical Society discussed the digital transformation journey his organisation has undergone over the past two years. 'Race for Relevance' was the theme of his presentation, stating the pressures organisations face in the new digital age not only with satisfying their members, but also looking at the capacities and mindsets of those within the organisations to enable the transformation needed.
Based on experience from his own journey, Arash listed out a few key points to consider when undergoing digital transformation within your own organisations:
- Decide on what your strategy is first before you decide on your technology. Without having this, you won't be able to pick the right provider for your organisation that can help you deliver what you are aiming to achieve.
- Look at your internal resources. Change is much more that having a seamless online experience, but making sure that your staff have the correct skills and mindset to implement and continually improve upon your strategy.
- The importance of knowing who your entire audience is. While your members are extremely valuable, your content is likely reaching a much wider audience. Knowing this information and understanding the different 'niches' and how they are interacting with your content is highly valuable information and will help to evolve your strategy going forward (and possibly turn them into new members).
- Your organisation's website is not just a website, but a platform in which you conduct business and engage with your audience. In today's digital era, it is now the first impression your members and non-members will have on your organisation. If it is not up to their standards and they can't find content quickly and easily, they will go elsewhere to find the information they want. So you need to ensure you have a seamless online experience across all devices for your audience in order to keep them happy and engaged.
The event coincided with Google's new algorithm, favouring mobile-friendly sites, taking effect this week. And the Pharmaceutical Journal site is a terrific example of a mobile-first responsive website that meets Google's guidelines.
The event was very well received with the audience visibly engaged, which is a clear sign that many member organisations are currently experiencing similar challenges.
For more information about Abacus' technology and services, please get in touch.
If you publish a magazine on behalf of an institute, association or membership body, and would like to get involved, contact PPA's Director of Circulation & Member Services Nicola Rowe.