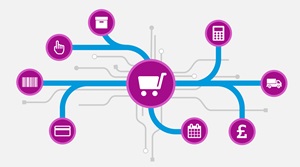 more than a billing system
And it should be able to process payments, generate reminders, create financial reports and calculate taxation as standard.
At Abacus, we've integrated all of this functionality into ADvance, but the platform wasn't built for the purpose of billing alone, it was built to manage all aspects of audience engagement. So when we are asked the question – 'What differentiates ADvance from other another billing platform?' our answer is – ADvance is not a billing platform!
The confusion is understandable but billing is only one element of what the ADvance platform offers. It boasts a range of additional features and functionality that set it apart as a completely different solution altogether. This is because the relationship our clients have with their audience is much more complicated than a series of simple transactions.
To ensure they are developing the right products, they need to know who constitutes their audience and how they're consuming content. They can use this data to tweak existing products and build new ones. They might also want to gate products based on the insights gleaned and adjust access controls on a regular basis if needs be. And if their audience uses a range of channels, such as smartphones and tablets, they need to be able to process and fulfil orders irrespective of the channel used to make an order or consume content. They might even want to do physical fulfilment, say send stuff to their subscribers, like magazines!
When we developed ADvance we created a solution supporting all of these capabilities. Moreover, by integrating the platform with a CMS, our clients can operate a seamless workflow – moving from building and testing a product, to launching and refining it.
A billing platform can't offer this degree of functionality and you wouldn't expect it to. It's like comparing a calculator to a smartphone: although a calculator can handle any equation you throw at it, it can't make calls or take photos. Similarly, a billing tool will enable you to juggle figures, but when it comes to engaging your audience and building an accurate picture of your users, a smarter, much more sophisticated tool is necessary.
If you need a platform that gives you a complete customer view, please get in touch.