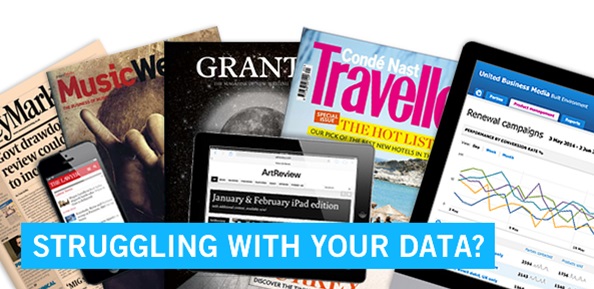 Struggling with data
Abacus will be exhibiting at Publishing and Media Expo 2014. The event will take place on the 25-26 February at Earls Court Exhibition Centre 2 in London. We will also be on hand to discuss ADvance, our audience development platform, which has been specifically created to support modern multimedia publishing businesses.
Ian Eckert, Managing Director of Audience Development at Abacus, will be speaking in the Audience and Data Theatre at 12:00 pm on the 26th. His seminar, Drive Revenue: Audience Segmentation And Data-driven Product Development in the Cloud, will focus on the importance of having a comprehensive understanding of your audience in order to drive intelligent marketing and product development, demonstrating how our clients do so using our ADvance platform.
With customer expectations being driven by the smartphone and tablet era, the pressure for marketers and businesses to satisfy the needs of their customers is greater than ever before. A recent study has shown that only 8% of businesses globally report having a single platform that allows them to manage their audience data across multiple channels.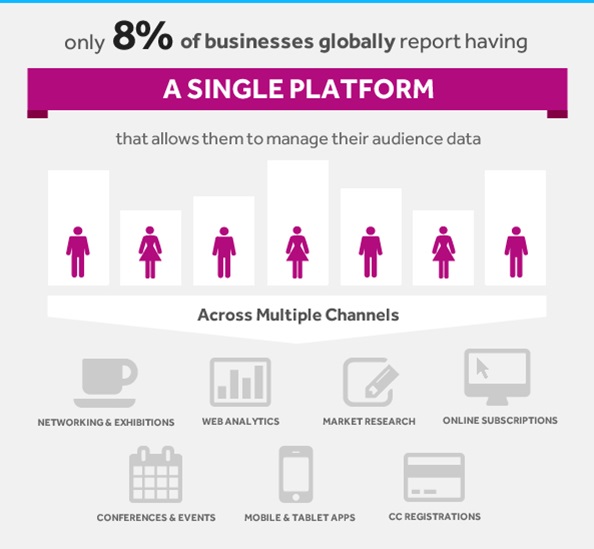 Single platform
Furthermore, only 26% of businesses find themselves capable of creating a single customer view of their audience. 83% of marketers within these businesses strongly agree that the importance of having access to their multi-channel data in real-time is vital to strategic decision making, but are lacking in this capability. As businesses are gathering more and more data each year on their audience from multiple channels, the need to see it all in one place to create a complete customer view of your audience is more vital than ever before. Having this data all together will give businesses the ability to rapidly develop new products and accurately target marketing campaigns to their audience.