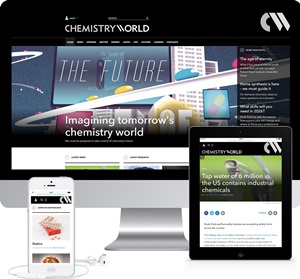 cw responsive
Powered by Webvision CMS and ADvance, and utilising responsive web design, the site offers an optimised mobile-first customer experience across all devices. The new site provides RSC with a commercial platform to compete on the global stage with other leading science titles. Whilst the site continues to be a significant member benefit, Chemistry World has opened its doors and extended its reach to a global audience, and now operates a metered access model which allows non-members limited access to their highly-valued content in exchange for user data, and once that monthly limit is reached, users need to subscribe in order to have unlimited access.
The online registration and subscription process is powered by our cloud-based audience and membership engagement platform designed to support all aspects of modern day e-commerce. RSC can set up sophisticated product bundles that are able to capture detailed demographic information about their audience – such as professional sector, job type, country of residence and/or membership/subscription information – which can be used for audience segmentation, allowing RSC to personalise the customer experience and communicate more effectively via the web and email.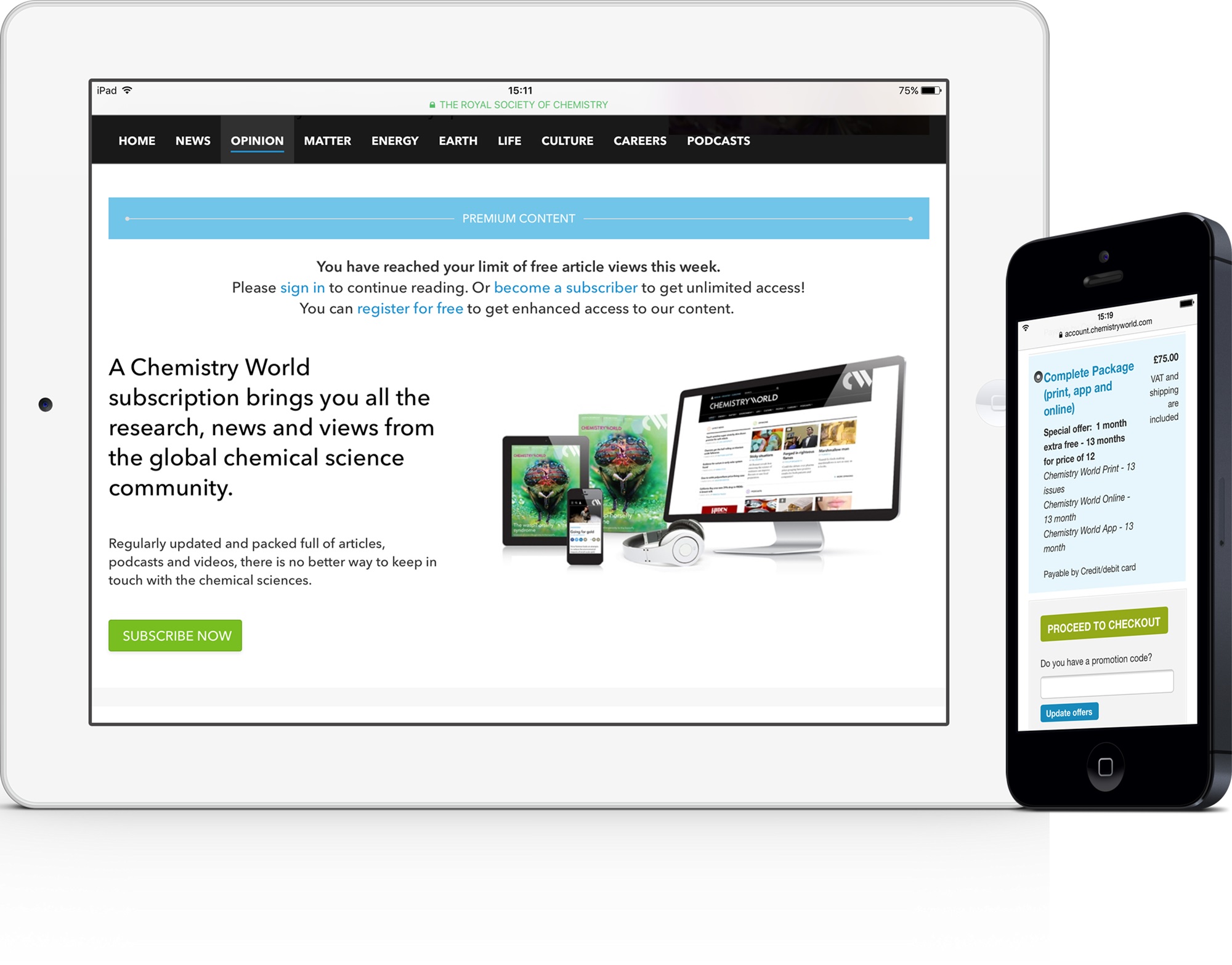 cw metered access
Webvision supports genuine multichannel publishing, having one CMS where all content production can be controlled through a single workflow and delivered to each channel (web, mobile, and print via InDesign integration). This allows RSC to efficiently deliver quality content to their audience regardless of the medium. The project also required a level of integration work with RSC's existing internal systems – iMIS membership database, Maxemail ESP and RSCs own single sign-on institutional access technology – to synchronise both member and non-member data, and ensure a seamless user experience for their total audience.
Chemistry World is the official monthly journal of the Royal Society of Chemistry, the largest professional body in Europe for advancing the chemical sciences with over 51,000 members. The journal provides current events in the world of chemistry that include research, world business news and government policy that impacts the global chemical science community.
For more information about our customer experience technology please get in touch.
Google Page Speed Scores
Site
Mobile
Desktop
Scores were taken on 19 August 2016 and can change depending on content
Chemistry World News Section
73/100
85/100
BBC Sports
72/100
84/100