The World of Subscriptions
Subscriptions are a long-standing business model with newspapers, magazines and food delivery companies offering the earliest online services. But the growth of the digital world has opened up the potential of this business model and it has since transitioned into mainstream society. Today, the subscription model is everywhere and can be found in many different industries – video streaming on Netflix, Tesco's grocery delivery saver, monthly prescriptions from Boots, music on Spotify or Apple Music, and a treat box for your dog at Barkbox. There is even an American based website which is dedicated to helping consumers find the right monthly subscription box. The model is now so common in our everyday lives that it is estimated today that 9 out of 10 UK consumers hold a subscription to their favourite store, brand or service.
The subscription-based pricing model can simply be defined as an individual or business 'paying a fixed or variable amount on a regular basis for a product or service.' Memberships, licence fees, direct debits, bills, retention fees, and online communities are all forms of subscriptions, with most typically being paid on an annual or monthly/rolling basis. And as the digital economy continues to grow, businesses are evolving and exploring different pricing and access models to differentiate themselves from their competition. These options can include pay as you go, free or weekly trials, quarterly access, student access, tiered based and premium membership models.
The engagement opportunities that a subscription model can provide organisations can be beneficial to the ongoing relationships they have with their customers. And as competition continues to grow within the digital space, being able to provide for the needs of your audience is becoming more critical to ongoing success.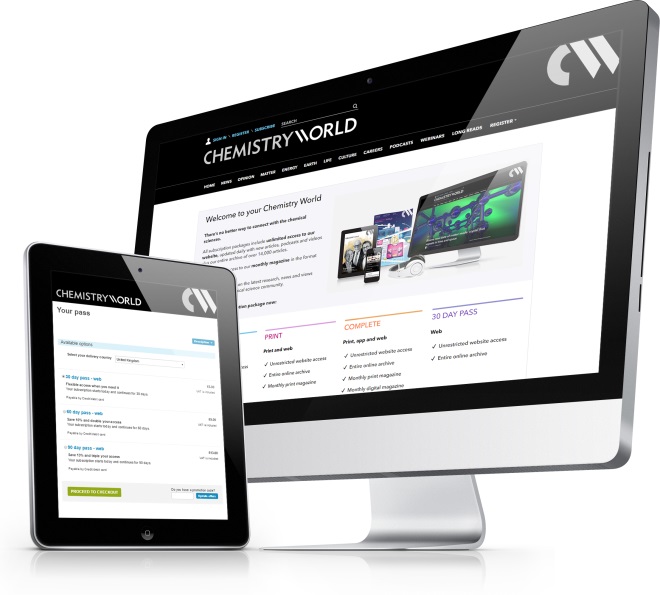 cw subscriptions
The benefits of a subscription model
The fundamental key to ongoing success of this business model requires a customer-centric approach. The primary focus of the business needs to revolve around the needs of the customer, being able to continually tailor your products and services to ensure this is met. For those that are able to grasp this, there are substantial advantages to be had, for both the business and the consumer.
Moving away from one-off-purchases, a subscription model can provide businesses with income stability. Having a continuous cash flow offers a predictable and more accurate revenue stream which reduces overall administrative overhead. Businesses can better anticipate the supply and demand of their products and services, improving overall production efforts saving time and money. The model also provides a foundation for higher customer retention rates, allowing marketing and sales to shift their efforts from quick acquisitions of new customers to maintaining long-term relationships from the current client base. This increased level of customer engagement provides continuous value throughout the customer lifecycle, which can result in increased revenue opportunities such as upgrades, and customers who can become brand ambassadors.
Subscriptions can offer consumers a sense of regularity and convenience. Setting up a recurring payment for access to a product or service means that they don't have to continually remember to make the purchase, therefore their service isn't interrupted or suddenly cut off because they forgot to pay. Another reason this offering is popular with consumers is that the upfront flat fee makes it easier for customers to budget by being able to predict and control what they spend. And subscription models give businesses the opportunity to provide a level of transparency that customers are looking for in the digital age – being upfront of what level of access to their product or service they will receive for their payment, demonstrating value for money. This helps to build ongoing trust with your brand which leads to ongoing engagement and business.
Netflix' success story 
Netflix is one of the most famous brands around today, and a lot can be learned from their story of how they not only adopted a subscription model but continually adapted it meet the changing needs of their audience. The business in 1997 started out as a pay per rental mail-order DVD company, in a time when VHS was still dominant in the market. But within a year, not only did the trend of DVDs start to pick up popularity but the company started to transition to a monthly rental subscription business model. By 2000 they had fully implemented the business model that they initially became associated with and famous for – a flat fee unlimited rentals without due dates, late fees, shipping and handling fees.
This model made Netflix very successful and in 2007 they celebrated distributing their billionth DVD. But while their business model made them successful at the time, they were seeking to evolve with their customers that would continue to engage and monetise them whilst growing their business. Within that same year, Netflix announced that they would be adopting a new business model introducing on demand internet video streaming. The development of their subscription model along with the growth of internet usage facilitated the company's expansion by allowing them to open their services to an international audience and begin creating their own original content.
There is no doubt that the subscription model and its continuous evolution has given Netflix enormous success, as well as change the way in which we watch entertainment. But that isn't the only take away from their story. Netflix recognised the power of analysing their customer data provided by the subscription model early on, focusing on a data-driven personalised approach. They developed a sophisticated recommendation engine called Cinematch which enabled them to better predict which DVDs individuals would subscribe to, based on their past behaviour. Their technology evolved along with the subscription model and personalisation for each individual subscriber based on data and analysis is central to their business. Even launching their first original series House of Cards in 2013 was based on analysing their customer data. Today Netflix is estimated to be worth $61.6 billion USD with over 90 million members globally.
How can pitfalls of this model be avoided?
Even though the benefits of the subscription model and the Netflix success story can seem appealing, there are things that can go wrong when this business model is not approached in the correct manner. Implementing a subscription model just because you want recurring revenue is an erroneous way to approach it. Recent stories of businesses coming under fire for using deceptive tactics to implement their subscription model, such as offering 'free products' which have a hidden recurring fee that has not been clearly sign posted to the consumer, can serve as examples of pitfalls to avoid. Kate Hudson's Fabletics recently received a lot of consumer backlash after guests were asked during the checkout process if they wanted to purchase their exercise gear as either a guest or as VIP member to receive a 50% discount. But the site's failure to clearly disclose to customers that by taking the discount they were signing up to a £44 monthly contract has left many consumers understandably irritated.
In a similar example, Amazon Prime had their Instant Video '30-day free trial' offer reviewed by the Advertising Standards Authority (ASA) after customers complained that they were misled about the automatic subscription payments. The main body of the email communications sent to customers read that they could watch as much they wanted to in their trial and 'that's all there is to it,' with only a tiny box at the bottom which mentioned the automatic payments. In ASA's ruling, it was found that the advert for the free trial was not adequately clear that a paid subscription would automatically start if it was not cancelled during the trial, stating:
'The ad must not appear again in its current form. We told the advertisers to ensure that the significant condition that the paid subscription started automatically after the free trial unless cancelled was included in the main body of the ad and that the ad also informed consumers of the extent of the financial commitment they must make if they did not cancel the subscription during the trial.'
These examples demonstrate where the model has been exploited and that can potentially erode customer trust. But learning from them can help you when it comes to setting up or transitioning to a subscription business. Here are a few tips that can help you avoid the pitfalls:
Simplicity is key – subscriptions don't need to be extremely complex, so don't try to make them that way. It is easy to create and sell bundles without creating a complex equation that neither the business nor the consumer can understand
There is no one-size-fits-all model – don't be afraid to try and test different types of models with your audience to find out which ones work by analysing your data regularly.
Past success does not guarantee future success – again, checking your data regularly can help you spot trends of what is working and what is not. Just because one model is working now doesn't mean it always will. Remember the Netflix story, look out for trends both within the marketplace and with your own customer base.
Trials – there is no harm in offering free trials so customers can 'try before they buy,' but be clear to customers early on, if and when payments might start, to avoid a backlash.
Build a community – while each subscriber is an individual, they all share a similar interest in your products and services. Bringing them together can be beneficial as they can help each other realise the full potential of their subscription and even come up with ideas to help steer the direction of the subscription (and ultimately your business).
Be upfront with your customers and listen to their feedback – let them know clearly what they are signing up for and demonstrate the value they are receiving for their money. And if they have any feedback, regardless if it is good or bad, listen to what they have to say and take the appropriate action necessary.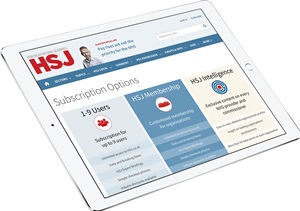 hsj subs ipad
How can we help?
Helping brands and communities to grow revenue and engagement with personalised offers and experiences is our mission here at Abacus. Our platforms and services have helped our clients to set up and deliver subscriptions with tailored messaging that has resulted in increased customer engagement and commercial success, such as:
To learn how our platforms and services can help your organisation set up and deliver a customer-centric subscription business model, please get in touch.