Print Fulfillment (in a digital world)
Comprehensive support for all the complexities of print fulfilment
Print remains a critical part of the media mix and a key source of revenue for many publishers. It, therefore, is an important function, but it is not straightforward - with very specific elements like label runs, inserts, returns, gone-aways, grace copies and physical address issues. Meanwhile, financial reporting needs to reflect all of these factors to accurately calculate liability and is notoriously hard to manage. That is why it has been common practice to outsource print fulfilment to a traditional circulation bureau.
But that creates different problems. You probably want to bundle your print and digital product offerings, you probably want print subscribers to have access to digital assets, and you definitely want access to a single well-structured customer database which can underpin your audience engagement, marketing and renewals.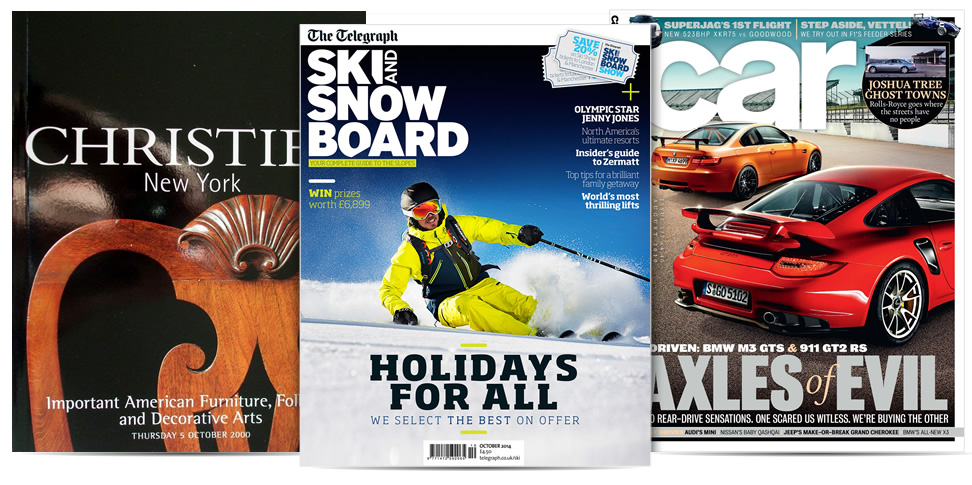 A small selection of magazine titles currently using AD
Return on Investment
Reduce TCO– Realise technology and staff admin savings by using a highly configurable cloud-based system and client self-service to streamline your business processes
Increase profit– Optimize the fulfilment process and reduce time and effort to complete routine tasks and increase your margins
Unlike other digital engagement platforms, we fully and properly support print and digital fulfilment (access control) alongside audience development and management. You can set up both print and digital products, manage entitlement, bundle them while retaining separate tax and attribution percentages, and efficiently handle registration and subscription/product sales. And critically all audience data is stored in a single customer view.
You can then draw in website and email marketing activity, segment the data to drive your digital campaigns, and critical support both digital fulfilment via site access control, and full end-to-end print fulfilment, from the label run through to deferred liability reporting.
Our platform supports issue label runs including mailsort and handles complex splits including inserts and delivery method, for dispatch via your preferred mailing house. It also supports your customer services staff who can use the cloud-based platform round-the-clock to check issue fulfilment statuses, update customer details, process renewal payments and issue refunds.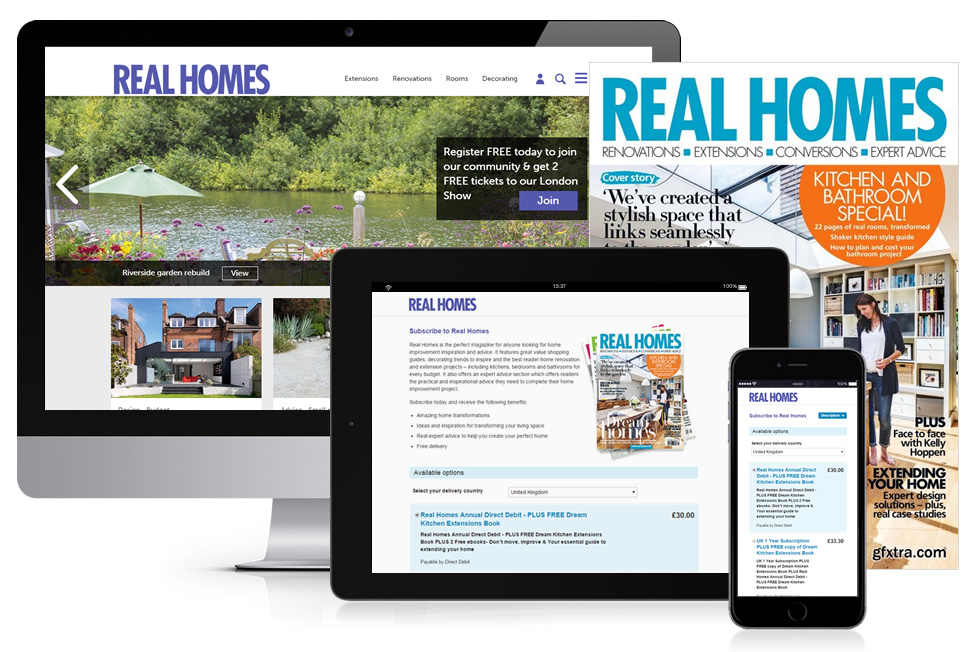 Real Homes magazine and subscription pages
Key Benefits
Content bundles– Manage print fulfilment as part of a simple or complex multi-product bundle and all tax variances
Label runs– Set up issue label runs, and manage complex splits including gifts, for dispatch via your preferred mailing house
Customer service– Check issue fulfilment statuses, update customer details, process renewal payments and refunds
Repeat billing– Generate subscription and renewal billing from the same system and simplify the end-to-end process
And when the print fulfilment module is combined with the platform's comprehensive subscription management capabilities it can handle any type of subscription content package, such as digital content delivered via a website and an app, with print content like a magazine or journal sent by post. Each element can have identical or completely independent timelines and can handle local tax implications on each element.
Finally, the management of print fulfilment for corporate and institution-wide deals doesn't have to be painful. System users can allocate and distribute printed copies to multiple address destinations within a corporate subscription package. And the corporate subscription self-service capability can be shared with your corporate customer so that they can manage and allocate printed copies to individual recipients within their organisation,
With support for digital access management, our systems really do help run multi-channel publishing operations.